Strikes cancel Lufthansa flights
German airline Lufthansa have cancelled a number of flights at Birmingham Airport because of strike action. See here for the latest information.
Update: Strike on 22.04.13 to cause heavy flight disruptions. Current information on affected flights here http://t.co/B7L7GPzRw7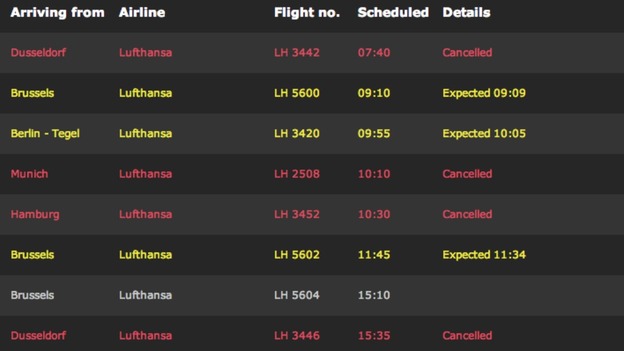 German airline Lufthansa have cancelled dozens of flights to the UK, including routes to Birmingham Airport, because of industrial action.
To see if you're affected, click here to see the live departures and arrivals board at Birmingham Airport.
Advertisement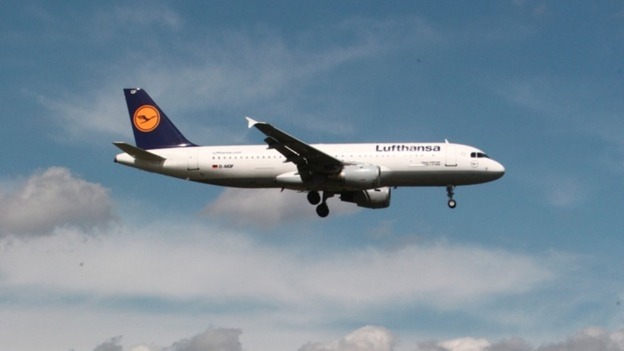 Strike action has led to the cancellation of dozens of flights to and from the UK and Ireland by German airline Lufthansa.
Around 100 flights have been cancelled at airports in London, Manchester, Birmingham, Newcastle, Glasgow, Aberdeen, Edinburgh and Dublin.
The one-day strike, which is due to a pay dispute, will affect Frankfurt, Munich, Dusseldorf and Hamburg.
As a result, only about 20 of more than 1,650 scheduled short-haul flights will operate, long-haul services will also be hit.
Passengers affected by cancellations can re-book for free, Lufthansa said.
Back to top