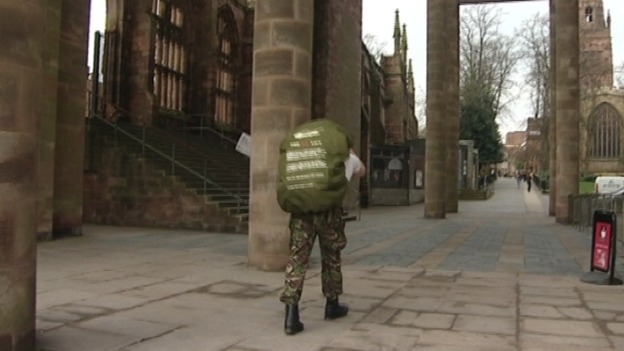 A former RAF Chinook crewman who is walking 441 miles through towns and cities across the UK, is hoping to raise over £100,000 for five charities which support the armed forces.
Ben Greer, organiser of The Big Lift, is walking 4.41 miles in 100 towns and cities across the UK carrying 100kg on his back – the average weight of a wounded comrade.
Ben was in Coventry today. He'll be in Birmingham and Worcester tomorrow, followed by Hereford on Saturday.
Each mile represents a member of the armed forces who died in Afganistan.