Jackett gets Wolves job
Wolverhampton Wanderers have appointed Kenny Jackett as their new Head Coach. Last season they were relegated from the Championship to League One.
The new Wolverhampton Wanderers manager has a different job title - 'head coach' - so a slight change of direction, as Steve Clamp reports.
New Head Coach at Wolves, Kenny Jackett, has today told ITV News Central that changes are inevitable before the next season.
He told Sport Correspondent Steve Clamp, that the club needs 'some adjustment' following two consecutive relegations.
Advertisement
Kenny Jackett has become the fifth manager in 15 months, at Wolverhampton Wanderers. The 51-year-old has signed a 12-month rolling contract to replace Dean Saunders. Speaking of his appointment, he said he was very proud to be the head coach at Wolves.
"It's a big challenge to get the club back to where it wants to be. Every team will come to Wolves and treat it like a cup final. We have to be prepared for that."
– Kenny Jackett, Wolves Head Coach

Chief Executive, Jez Moxey was full of praise for his new appointment and accepted things had gone wrong in the past.
"I could spend all day talking about the mistakes we've made in recent months. We're a big club, but we're not too big to realise our mistakes."
– Jez Moxey, Wolves Chief Executive

Jackett will be talking to Director of Football, Kevin Thelwell about the future of the playing squad. With many players on big salaries,there will almost certainly be a clear out, before new names are brought in.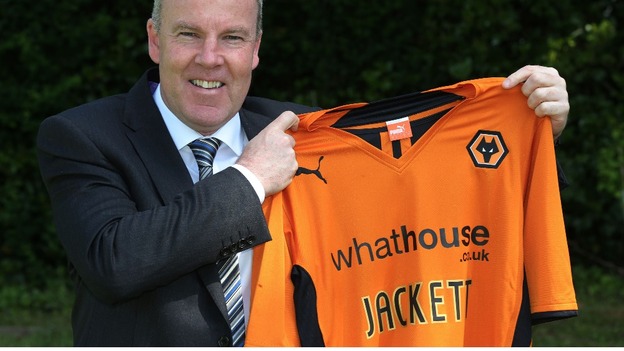 New boss at Wolverhampton Wanderers, Kenny Jackett, today said he is proud to be Head Coach at a 'fantastic club', and that he already has 'ideas for the squad'.
He was announced as new Head Coach on Friday.
There is no news on whether Jackett will bring any staff with him, Wolves have announced. The club said he's going to assess what he's got before he makes any recommendations.
Wolverhampton Wanderers new boss Kenny Jackett has been meeting the media for the first time. He is on a 12 month rolling contract and will be the club's head coach, rather than manager.
However, he will still have the final say on which players are signed. He told ITV Central's Sports Correspondent Steve Clamp he expects to sell players when the transfer window opens. Jackett says he wants to recruit players who are "fit for purpose"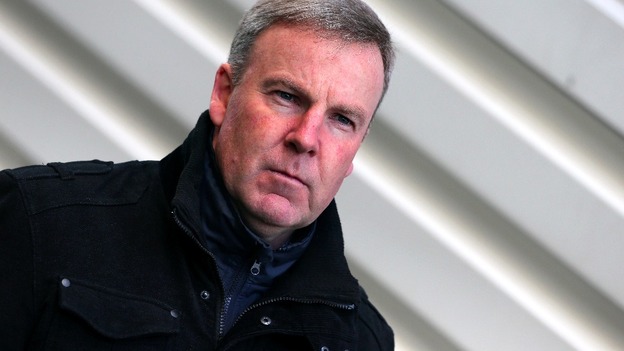 New Wolverhampton Wanderers Head Coach Kenny Jackett will be unveiled by the club today.
A press conference is due to take place at the club's training ground at 10am.
Jackett quit Millwall earlier this month.
Advertisement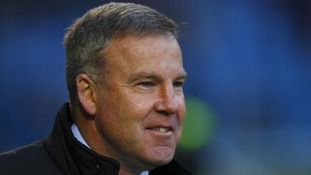 As a player, 51-year-old Jackett helped Watford to a second place top flight finish and FA Cup Final, and won 31 Welsh caps.
Read the full story
"I am both proud and delighted to have been appointed Head Coach at Wolves, and am really looking forward to the challenge ahead,"
– Kenny Jackett, new Head Coach at Wolverhampton Wanderers
In the last few minutes Wolves have confirmed their new Head Coach is Kenny Jackett.
More to follow...
Load more updates
Back to top