150 years of Stoke City FC
Stoke City Football Club is celebrating its 150th anniversary today at the match against Tottenham.
Stoke City – the oldest club in the Premier League – celebrated its 150th anniversary at their match today.
More than 80 former players did a lap of honour before the game kicked off against Tottenham Hotspur, to show their support for the club.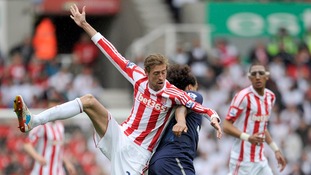 Emmanuel Adebayor slid home a late winner to lift Tottenham back above rivals Arsenal into a Champions League qualifying position
Read the full story
Advertisement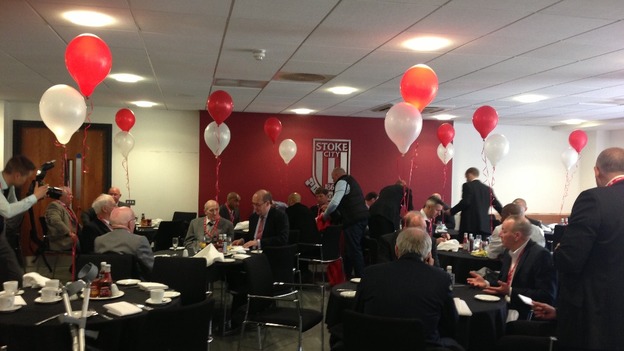 Stoke City's match today against Tottenham takes place amid the celebrations for the club's 150th anniversary. Former players who have returned to the club to celebrate include World Cup winners Geoff Hurst and Gordon Banks as well as Terry Conroy and Mark Stein.
Fans to be given commemorative tshirts at Sunday's televised 150th anniversary game against Tottenham Hotspur - http://t.co/hCIe0dRsjk #scfc
TP: The big thing on Sunday is to concentrate on the game. The fans can enjoy all of the celebrations, but the playing staff are focussed...
TP: It's a huge day for the Club, celebrating our 150th year anniversary, and we want to get the right result on the pitch. #SCFC
Back to top