Latest unemployment figures
Unemployment in the West Midlands rose by 16,000 in the three months to March, yet remained unchanged in the East Midlands.
National
We are seeing continuing falls in the number of people claiming Jobseeker's Allowance which is positive. Whilst there has been a disappointing increase in the headline rate of unemployment, we shouldn't forget the progress we are making.

We are not complacent. To win the global race we need to do all that we can to help people achieve their aspiration to look after themselves and their families.
– Minister for Employment Mark Hoban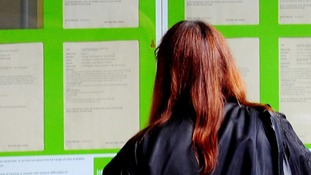 Latest unemployment figures reveal that 16,000 more people are out of work in the West Midlands, yet an unchanged scene for the East
Read the full story
Advertisement
Back to top