Northampton Town at Wembley
Northampton Town take on Bradford City in the League Two play-off final.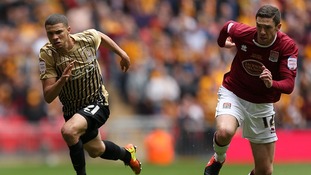 Bradford capped a remarkable season by winning promotion to League One thanks to three early goals against Northampton
Read the full story
Anglia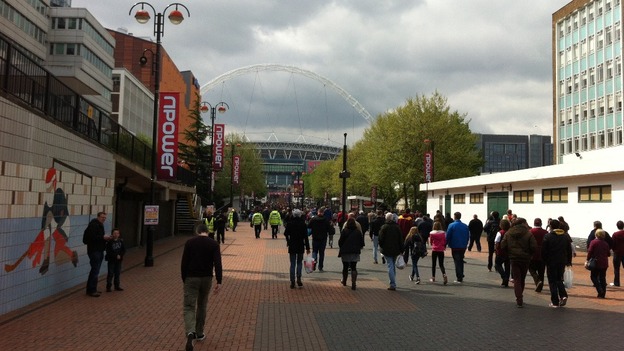 With just over an hour to go Northampton Town fans have been arriving at Wembley ahead of their League Two play-off final clash with Bradford City.
If the Cobblers win it'll complete a remarkable turnaround for the club who have come close to dropping out of the league in recent seasons.
But since Aidy Boothroyd took over as manager the club has been on an upward curve which could finish in the best way possible this afternoon.
The match kicks off at one thirty
Advertisement
Anglia
Northampton Town manager Aidy Boothroyd says the club are big enough to hold their own in the Championship and that they should look to the achievements of Scunthorpe and Peterborough for inspiration.
Northampton Town's Chris Hackett says their play-off final at Wembley will be a great day for the fans but says the club are focused on winning.
Advertisement
Northampton Town defender Kelvin Langmead says it has been exciting to be part of the club over the last 12 months and is expecting big things ahead.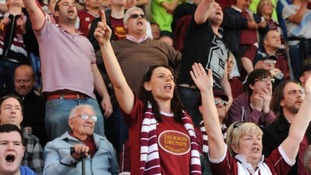 Northampton Town go into the weekend's crucial League Two play-off final with Bradford City at Wembley confident of causing an upset.
Read the full story
Back to top