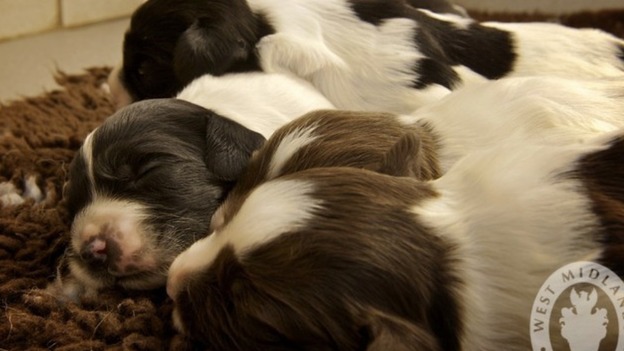 West Midlands Police have tweeted a picture of the puppies competing in this year's Pup Idol competition.
The force is searching for a star spaniel. The fluffy contestants will be trained as specialist search dogs that will help police officers hunt for weapons, drugs, cash, explosives or stolen items.
This competition will see one of them branded 'top dog' at West Midlands Police.
Click here to see a video about the spaniel puppies and what they can expect.