Queen's Coronation
The Queen will today celebrate the 60th anniversary of her Coronation.
National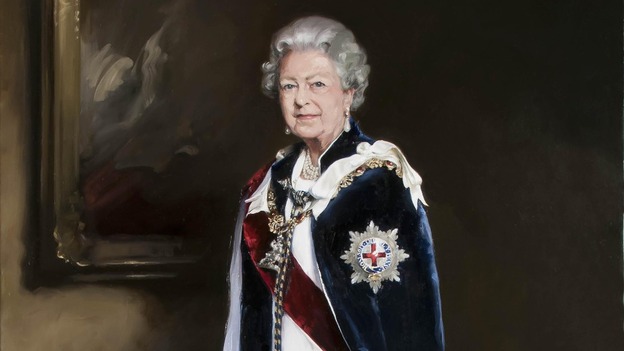 The Queen will today celebrate the 60th anniversary of her Coronation.
In 1953, more than 8,200 guests witnessed the proceedings and an estimated 27 million people in Britain watched the events unfold on television, but today the monarch is spending the anniversary privately.
She is expected to be at her favourite royal residence Windsor Castle, where she likely to attend church at a private chapel within the estate.
The Queen will listen to an address by the Archbishop of Canterbury and a reading by Prime Minister David Cameron.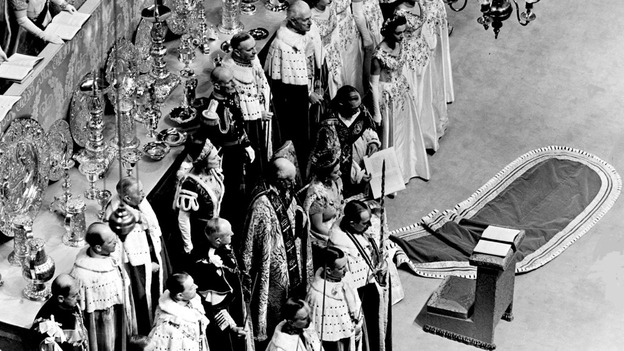 The coronation of Queen Elizabeth II was the first major international event to be broadcast on television.
There was considerable debate in the Cabinet at the time about whether the ceremony should be filmed and Prime Minister Winston Churchill was against the idea, but the young Queen insisted on having the television cameras in.
1953 was the first year sales of television sets outstripped those of radios in Britain, with the Coronation thought to be the reason.
The RAF flew the film across to Canada so that audiences there could watch the event the same day - the first ever non-stop flights between Britain and the Canadian mainland.
Advertisement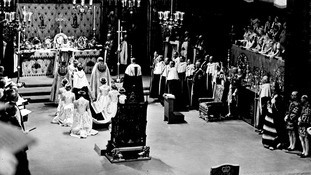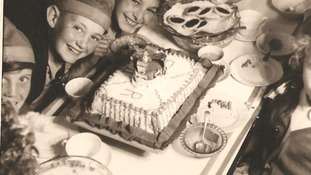 Millions of people joined in the coronation with street parties, parades and festivals. Here is a selection of your memories.
Read the full story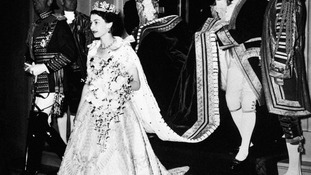 The Queen declared her coronation gown 'glorious' – find out who designed it and what features were added, here.
Read the full story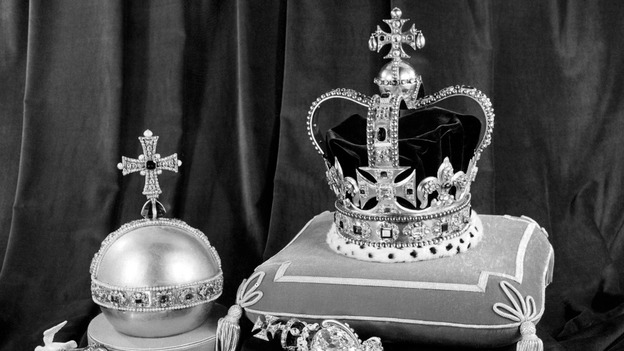 The St. Edwards Crown is the official coronation crown for monarchs of the United Kingdom.
Much of the modern day crown dates back to the one constructed in 1661 for the coronation of King Charles II. Built around a velvet cap with ermine border, the crown is constructed from solid gold and set with 444 precious stones.
Queen Victoria and Edward II chose not to use the St. Edwards Crown at their coronation because of its 2.2kg weight, opting instead for the lighter imperial crown.
In 1671, army officer Thomas Blood made a daring attempt to steal the crown from the Tower of London, in the process flattening it with a mallet in order to conceal it in a bag.
Advertisement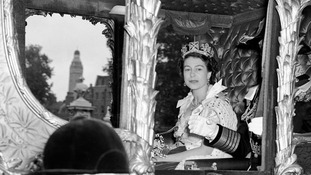 Elizabeth II was crowned Queen on June 2, 1953, after 16 months on the thrown. Why did it take over a year for her coronation to take place?
Read the full story
To mark the 60th anniversary of the Queen's coronation, many potteries in Stoke-on-Trent have created commemoratives pieces.
Middleport Pottery in Burslem has released a special mug, while Emma Bridgewater Pottery invited school children on half-term in to have a go themselves.
Gemma Baskeyfield from Middleport Pottery, said the design on the mug was inspired by previous coronations.
Back to top