Six men from Birmingham are due to be sentenced for preparing to carry out an attack on a rally of the right wing group the English Defence League.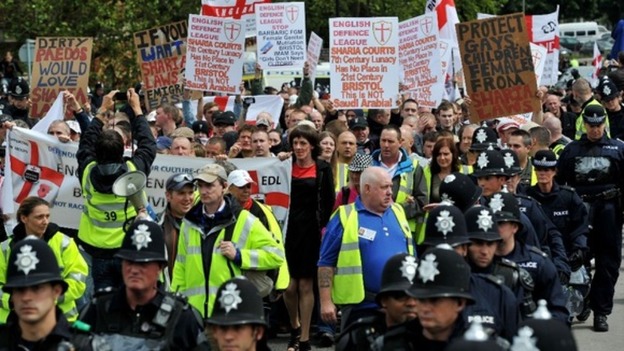 The men only failed in their deadly plan because the gathering in Dewsbury in West Yorkshire finished earlier than expected.
Jewel Uddin, 27, Omar Mohammed Khan, 31, Mohammed Hasseen, 24, Anzal Hussain, 25, Mohammed Saud, 23, and Zohaib Ahmed, 22, all from Birmingham, are all due to appear at the Old Bailey.
Their sentencing comes amid fresh publicity surrounding the EDL in the wake of the murder of soldier Lee Rigby, and increased tensions between various political and religious factions.