Nicolite sponsors Birmingham
Birmingham City have announced that Nicolite will be the club's new official sponsor. The deal with the electronic cigarette company comes after tobacco companies were banned from advertising eight years ago.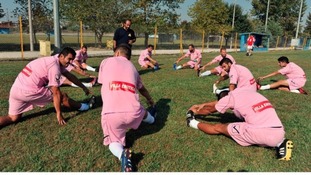 Following Birmingham City's new sponsorship deal with electronic cigarette company Nicolite, here are five other controversial deals.
Read the full story
Nicolites, the company that will sponsor Birmingham City Football Club next season, say they their products target adults and not children.
The club will also work with the charity Help Harry Help Others. The logo of the charity will be carried on the junior, infant and baby shirts.
We are keen to ensure that our products are in no way targeting young children. Our products are for adults that already smoke, who are looking for a tobacco free alternative. As a result we are delighted to be able to donate the space to the charity in order to promote all its good work helping young people and families hit by the disease."
– Nikhil Nathwani, Nicolites
Advertisement
Birmingham City have confirmed that electronic cigarette company Nicolite will be the club's principal partner and shirt sponsor for the 2013/14 season.
Help Harry Help Others will have their logo on the front of all infant, junior, baby and Blues Academy kits.
Back to top