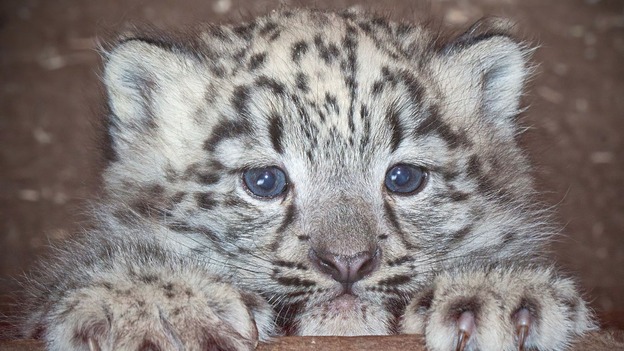 Dudley Zoo has released a photo of its newest arrival, an eight-week-old snow leopard cub.
At the moment it is known as 'Cub X' because its sex is not known.
The baby made its public debut last weekend with its mum, Nanga, aged four.
Assistant Curator, Richard Brown, said: "Nanga is a first-time mum so it's such a relief that they have bonded well.
"You can see the baby developing every day, it's wonderful to watch, and already it seems quite a feisty little cub."