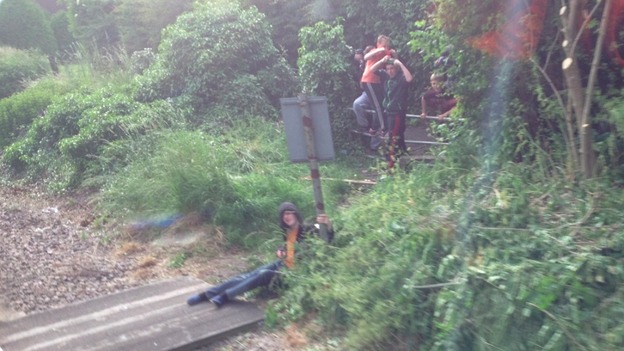 A train driver has taken a photograph of youths playing near a railway line in Leicester after he was forced to apply the emergency brake after one of them ran onto the tracks.
The photo was taken on Monday 17th June at around 5.30pm near Ashlyns Rise in Leicester.
British Transport Police say the group of around six or seven youths risked their lives.