Smethwick fire explained
Firefighters are advising recycling plants on how to store rubbish to prevent fires. It comes just two weeks after the biggest fire the West Midlands has ever seen. A Chinese lantern landed on thousands of tonnes of rubbish at a centre in Smethwick.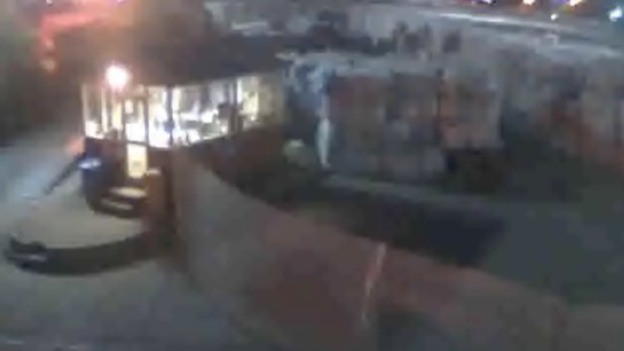 The retailer Poundland has confirmed it will stop selling Chinese lanterns. The decision comes after it was revealed a Chinese lantern started a major fire at a recycling plant in Smethwick in Birmingham earlier this week.
The company has said it has also recalled all its stock of Chinese lanterns from its stores.
The Chair of West Midlands Fire and Rescue Authority has attacked the Government over financial cutbacks, in the wake of the largest fire in the history of the service.
The incident, which started late on Sunday night in Smethwick, needed 200 firefighters and over 40 fire engines and aerial ladders to bring it under control.
The crews who dealt with this huge fire displayed courage, skill and determination. They gave everything they had, and the staff who supported them were superb.
That said, we were stretched to breaking point by the extraordinary demands placed on our shrinking resources. At one point, only one fire engine was free to cover the rest of the West Midlands – and we still have yet more Government cuts to implement over the next three years.

I'm sick of hearing Government ministers telling us we can achieve cuts of this magnitude, without any impact on front line services. The truth is: we can't. We know it, they know it.
– Councillor John Edwards, a former firefighter himself
Advertisement
Talks are to be held on Chinese lanterns after Labour questioned if "absolutely nothing" was being done by the Government following a recycling plant blaze in Smethwick.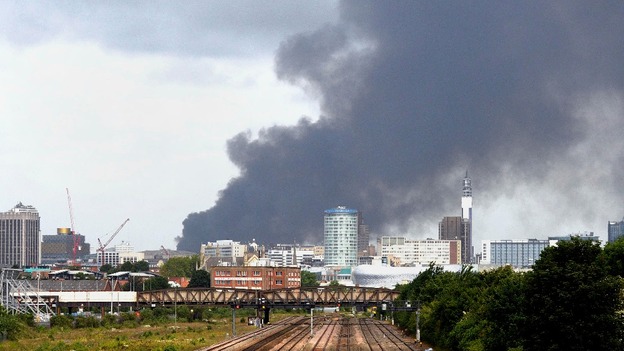 Fire Services believe a lantern floating above the Jayplas facility sparked a fire which ripped through 100,000 plastic bales and causing £6 million of damage.
Environment minister David Heath told the Commons that further talks are planned with the Department for Communities and Local Government to see what action can be taken.
The Country Land Association has called for a ban on skylanterns, or Chinese lanterns, to cut the risk of livestock deaths and fires.
Earlier this week a major fire at a factory in Smethwick led to the destruction of 50,000 tonnes of recycling material, West Midlands Fire Service believe a Chinese lantern could have been the cause. CLA President Harry Cotterell said:
The concept of launching a flaming bonfire into the night sky with absolutely no idea of where it will land has always seemed reckless and bizarre. It is clear that skylanterns represent a wholly unnecessary risk to property, woodland, crops, moorland and livestock. Many millions of pounds of damage has been caused by fires started by skylanterns. Worse still, 11 firefighters were hurt by the recent blaze at a Midland plastics recycling plant which was ignited by a skylantern.
Even when skylanterns don't start fires, we have had reports from our members that cattle have died after ingesting the metal frames. Cows have been put down as a result. There is no doubt that a ban is in the public interest.
Watch: CCTV footage of the moment a Chinese lantern may have triggered the blaze
All is well at #smethwickfire crews have remained on scene throughout the night. A plan for today will be established at 0900hrs meeting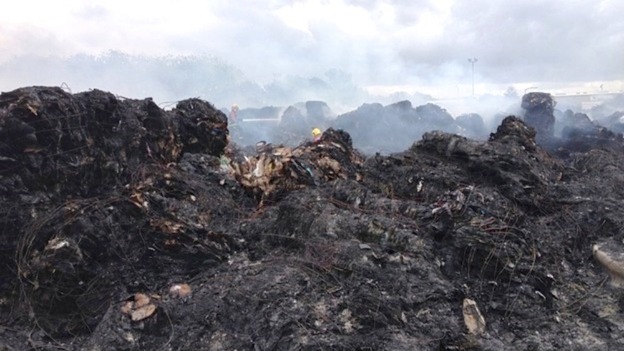 Firefighters remain at the recycling plant in Smethwick, where crews have been controlling a blaze for more than 54 hours.
The fire, which destroyed 100,000 tonnes of plastic, was started when a drifting Chinese lantern landed in the yard.
Some MPs from the Midlands are calling on tougher regulations to limit damage caused by Chinese lantern.
Advertisement
Most of the Roads near the #smethwickfire incident will be open for tomorrow morning. Brass house lane will remain closed until mid morning
Eric Pickles, Secretary of State for Communities and Local Government, has passed onto West Midlands Fire and Rescue Service the Prime Minister's praise for the fire fighters still on the scene of a factory fire in Smethwick.
. @ericpickles has spoken to our Chief to relay PM's pride, and Cabinet's support and admiration, following our response to #smethwickfire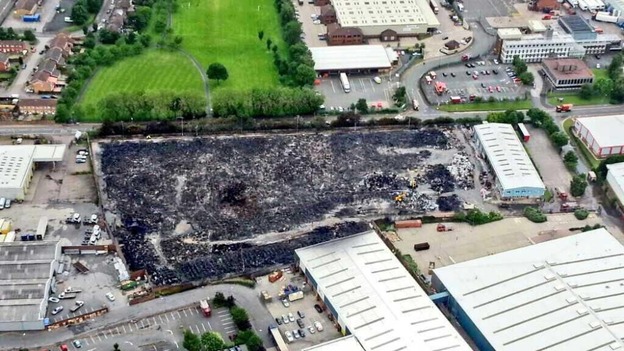 National
West Midlands Fire Service has released CCTV footage of the moment it believes a Chinese lantern floated into a recyling centre in Smethwick, starting a huge blaze. In the short clip, the object appears after 11 seconds from the right of the picture.
Load more updates
Back to top