A&E staff struggling to cope
Top emergency doctors from the Midlands have told ITV News Central the rise in people turning up at A&E is now so high medical staff are struggling to cope.
National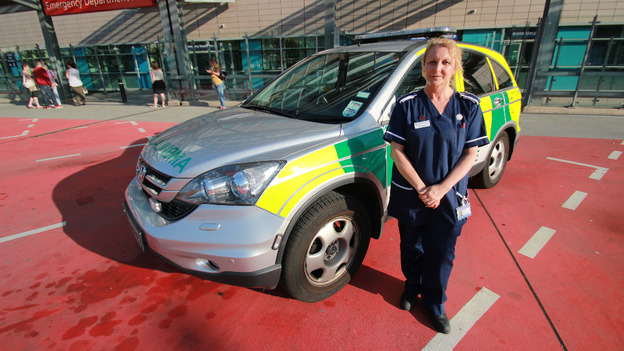 Mel Brown has just come to the end of her shift as clinical lead nurse for the trauma care and resuscitation team.
She says the past two days - on course to be the busiest in the unit's short history - show what strain the hospital could be under this summer.
"And it's not even the holidays yet," she adds.
The combination of GP referrals and patients coming straight to A&E with the expectation of a quick fix only adds to the pressure on resources.
"In some ways we're a victim of our own success," says Mel.
And the build up of major trauma patients arriving in the last few hours means the night shift will be even busier.
Following ITV News' investigation into how A&E staff are struggling to cope, ITV News Central takes a look at the Government's response.
Our Political Correspondent Alison Mackenzie reports.
Advertisement
Top emergency doctors from the Midlands say the rise in people turning up at Accident & Emergency departments is now so high, medical staff are struggling to cope.
Consultants say the situation is so bad that unless something changes now, patients' lives will be at risk.
One Leicester MP who is also the Shadow Health Minister says action needs to be taken now before our wards suffer a repeat of the winter backlog.
Our health reporter Victoria Davies has this special report on A&E in crisis.
National
Monday saw the A&E department at the Queen Elizabeth Hospital in Birmingham see more patients than ever before, and, with 325 people attending, today is on course to see even more admissions.
Today has seen the Accident and Emergency department receive:
5 of those were bringing in a trauma case.
National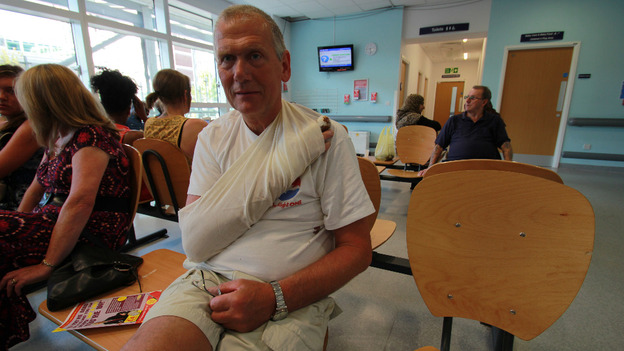 Builder Ernest Breeze managed to cut off the end of his finger with a circular saw.
He first went to nearby Heartlands Hospital just before 1.30pm today but, after the bleeding was stopped, was bandaged up and referred here to Queen Elizabeth Hospital where a hand specialist will likely fit a cap on to the end of his digit.
It means he has to go through the A&E waiting process twice in one afternoon.
"Next time, I'd come straight here," Ernest said.
National
Ryan Hadley fell down in the playground and went over on his ankle. His mother, Alison, brought him in to the Queen Elizabeth A&E "because it was easier."
She told ITV News that she might have taken her son to their GP but felt that they were likely to be sent on to A&E in any case: "We might as well cut out the middleman and come straight in."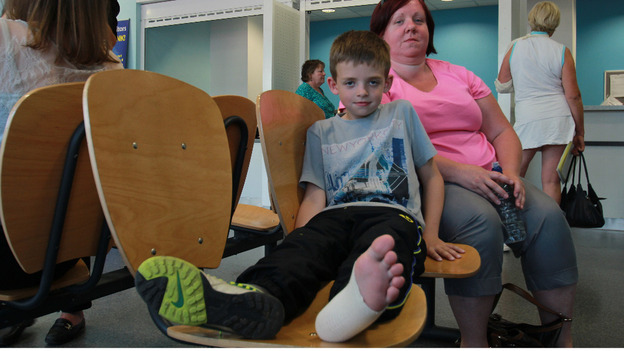 Mrs Hadley said that she decided not to take 9-year-old Ryan to the Birmingham Children's Hospital because they hoped the wait would be less here.
She said: "I went there with my other son recently and waited for three hours - we're not going through that again."
Advertisement
National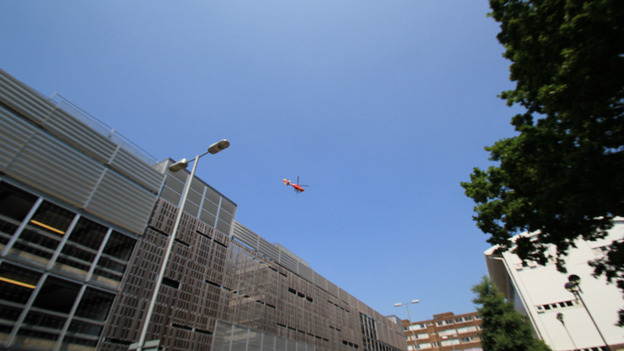 The West Midlands Air Ambulance has just arrived at the Queen Elizabeth Hospital with a major trauma case.
The department has received three major trauma alerts in the last seven minutes.
National
An 82-year-old woman who asked to remain anonymous said she has come to A&E because she lost faith in her GP.
She initially went to a walk-in centre a month ago with an ankle complaint and was then referred to a GP.
After waiting to see her doctor, she was told to buy aqueous cream to treat the complaint.
Now she has come to A&E in the hope that she will be given treatment which makes her ankle better.
National
Mrs Kelleher, 74, came in after an accident at home. It is the first time she has been to A&E for herself.
After she fell and hurt her foot she called her daughter brought her to the Queen Elizabeth Hospital.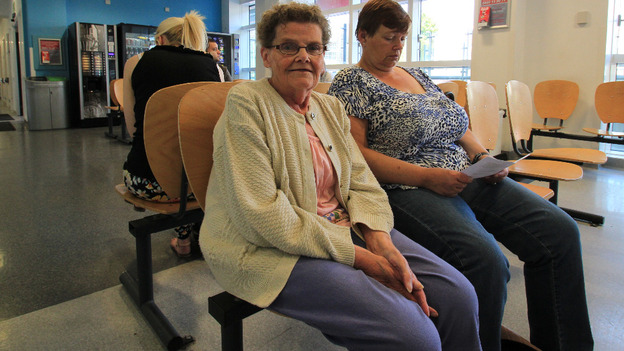 Mrs Kelleher and her daughter Elizabeth said they did not go to their GP because they thought they would only get referred and it was quicker to come straight here.
Mrs Kelleher added that she "wouldn't have thought to call 111."
National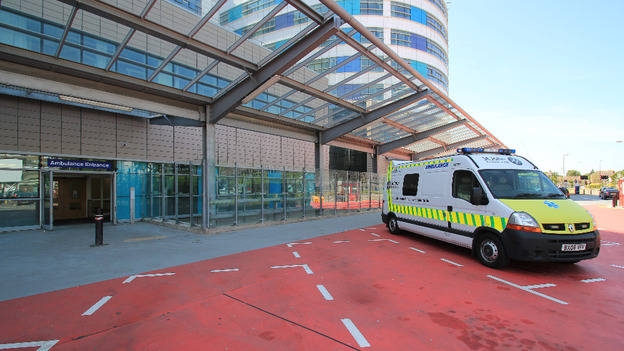 The majors unit at Queen Elizabeth Hospital A&E has received 33 ambulances since midnight.
Most common among the ambulance complaints are chest pain and shortness of breath.
The unit is yet to receive a major trauma - a big road traffic accident, for example - on this shift.
Load more updates
Back to top