A&E staff struggling to cope
Top emergency doctors from the Midlands have told ITV News Central the rise in people turning up at A&E is now so high medical staff are struggling to cope.
National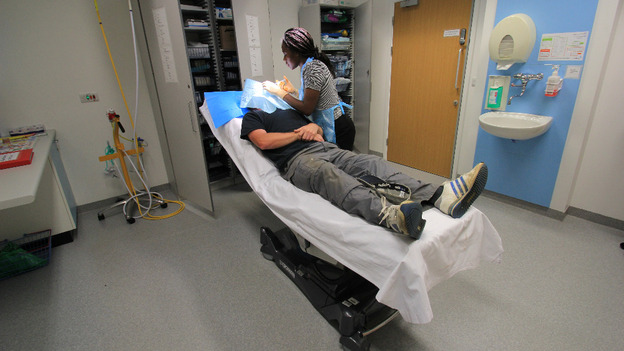 Scott Shaw, who has a gash in his lip from a hedgecutter accident, is now being treated by a doctor who specialises in plastic surgery.
He had a series of local anaesthetic injections around the wound before being stitched up.
National
Fourteen-year-old Grace WIlliams burnt her hand during a science lesson at school. The school called her mother after some first aid and advised that she be brought to A&E.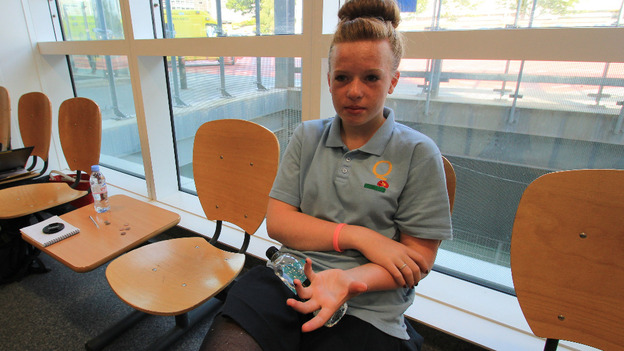 Her mother, Mo, said that she brought Grace to A&E to "cover the school" in case there were further problems, although she admitted that there were other options.
"We probably could have just taken her to the pharmacy to get it sorted, but there would be waiting. I know she'll be seen here."
The Queen Elizabeth is not a children's hospital and does not have a paediatric A&E. Mrs Williams said that she brought Grace here rather than Birmingham Children's hospital because it was closer to the school and their home, "it was just easier here."
Although she said she knows any follow up treatment will be done at the children's hospital.
Advertisement
National
Grace Williams who was brought in after burning her fingers at school was sent home from the Queen Elizabeth A&E within minutes of being seen by medical staff.
Medical staff said that her injuries could have been dealt with elsewhere and that the fourteen-year-old probably did not need to come in to the accident and emergency department.
National
Emily Cowley was brought in to the Queen Elizabeth Hospital in an ambulance earlier this morning.
Her foot was caught under a door as it opened and stripped the skin away.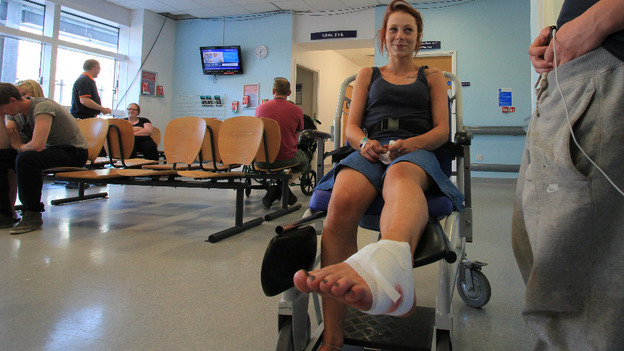 As a trauma case, she was seen quickly after arriving and her wound was cleaned and bandaged. She is now waiting to see a plastic surgeon in the minor injuries waiting room and is expecting to be admitted ahead of an operation.
Emily told ITV News: "They saw me quickly when I first came in and now I'm just waiting, I don't know how long for. I wish I could just go home."
National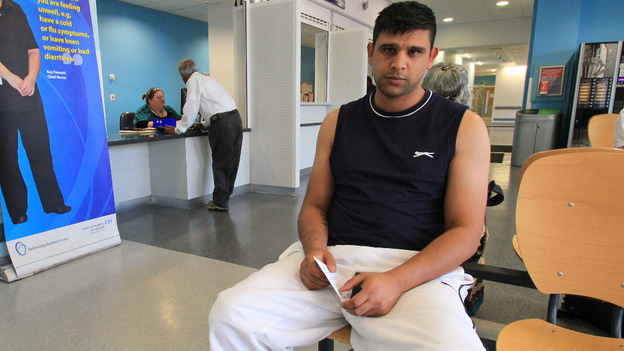 Mohammed Arfan was referred to A&E by his GP this morning.
He had bad earache and, after taking his kids to school, booked an emergency appointment with a doctor, who sent him to QEHB.
He has seen the triage nurse and is now waiting to see a consultant and to be given antibiotics.
National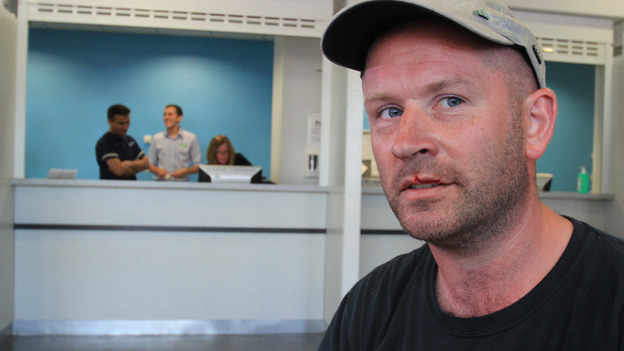 Scott Shaw was cutting a hedge with a motorised trimmer when he slipped and cut his lip on the machine - he says he was lucky his injury wasn't much worse.
He was referred from an A&E unit to Queen Elizabeth Hospital Birmingham because of the specialist plastic surgeon who can repair his lip here.
He has seen a triage nurse but is expecting a long wait for the surgeon to become available.
Advertisement
National
The queue for to check in at reception has disappeared but there is now a longer waiting time to go through to triage.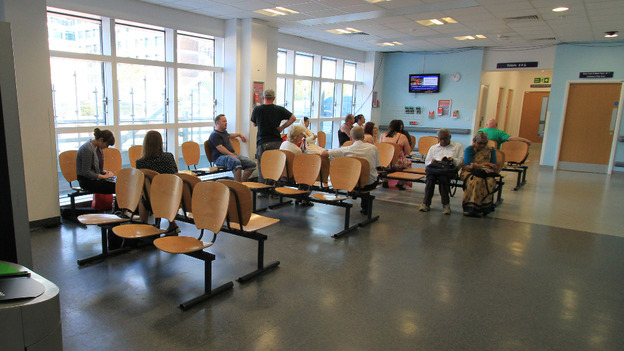 National
Dave, who came in to A&E around an hour ago, has had his hand bandaged up and been sent home with a slight knuckle fracture.
National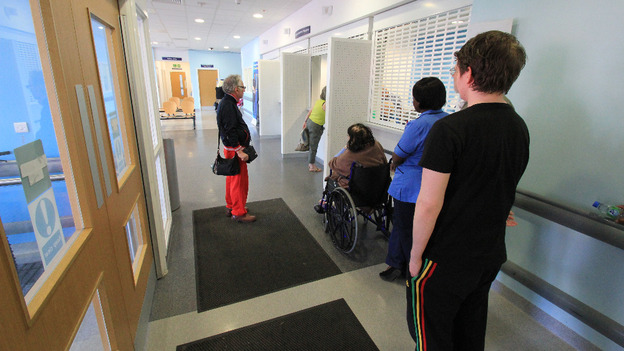 While the waiting area at the Queen Elizabeth Hospital Birmingham A&E remains largely empty, a queue is building up to see the receptionist.
Meanwhile, a patient has missed two calls to go through to triage because she went to move her car.
National
Alisha has been in the eating disorder unit, which is part of a different health trust from the Queen Elizabeth, for about three weeks. Today is the second time she has been sent to A&E with heart palpitations.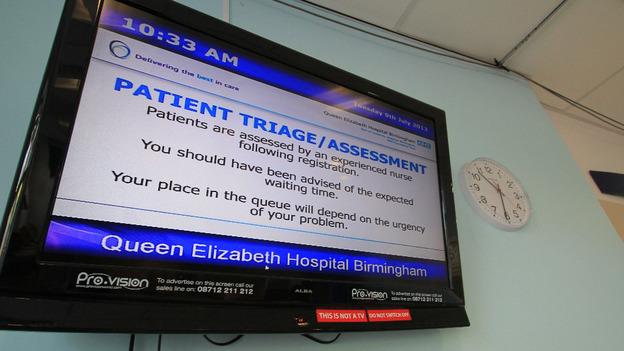 The 18-year-old said that last time it took a long time for her to be seen and her problems had stopped before and so there was no further action.
Load more updates
Back to top