Hospital deaths report released
Eleven NHS hospital trusts in England are to be put under special measures for "fundamental breaches of care", the Health Secretary Jeremy Hunt has said.
Three hospital trusts in the East Midlands have been put under special measures after recording higher than average death rates.
External teams will go into Burton Hospital Foundation and Sherwood Forest Hospitals, which were already in review, and United Lincolnshire Hospitals, after they were identified as displaying 'fundamental breaches of care'.
The report by Sir Bruce Keogh was commissioned in the wake of the Stafford Hospital scandal.
Mark Gough reports.
Two West Midlands hospital trusts are to be put under close watch after a report found they, and a third trust in the region, had higher than average patient death rates and poor standards of care.
The report by the medical director of NHS England, Professor Sir Bruce Keogh, has issued a list of recommendations which, if not met, could result in staff and management being replaced. Andy Bevan reports.
Advertisement
National
David Cameron said the NHS was "completely safe" in the Government's hands after 11 failing hospitals were placed under "special measures" management.
Speaking after Sir Bruce Keogh's damning review of hospitals, the Prime Minister said: "I think everyone can have confidence in the NHS and everyone can have confidence that their local hospital either is a good hospital or is being turned around and being made into a good hospital.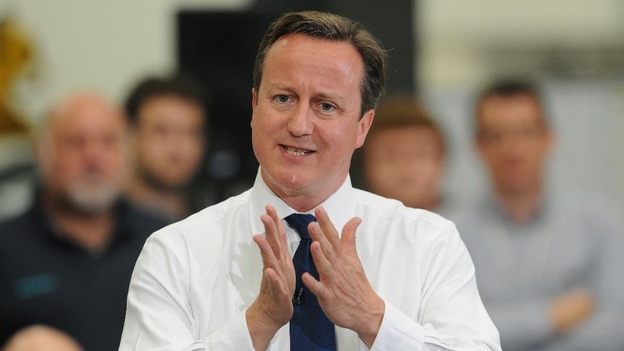 "There is much to celebrate in our NHS and I love our NHS, and I never want to do it any harm, but we don't serve our NHS by covering up problems and difficulties and clearly there are some hospitals with too-high mortality rates."
National
Read Sir Bruce Keogh's final report which outlines the findings and recommendations to improve care at 14 hospital trusts investigated for high death rates.
It found none of them was providing "consistently high quality care to patients" and 11 are to be put under "special measures".
Read: The 'special measures' 11 hospital trusts will be under
Tories totally exposed today on Keogh review trying to exploit the problems of the NHS rather than solve them.
Watershed day. Hard for Health Sec to admit things go wrong, but I'm determined to see poor care rooted out. Transparency is disinfectant.
Advertisement
National
Sir Bruce Keogh has also set out a vision for where the NHS can get to within two years, as his report into high death rates at 14 hospital trusts is published.
Making demonstrable progress to reducing avoidable deaths in hospitals.
Patients and clinicians will have confidence in the quality of assessments made by the CQC, not least because they will have been active participants in inspections.
No hospital will be an island – professional, academic and managerial isolation will be a thing of the past.
Nurse staffing levels and skill mix will appropriately reflect the caseload and the severity of illness of the patients they are caring for and be transparently reported by Trust boards.
Patients will not just feel like they have been listened to but will be able to see how their feedback is impacting on their own care and the care of others.
National
Eleven NHS hospital trusts in England are to be put under special measures for "fundamental breaches of care", the Health Secretary Jeremy Hunt has said.
Basildon and Thurrock University Hospitals NHS Foundation Trust
Buckinghamshire Healthcare NHS Trust
Burton Hospitals NHS Foundation Trust
East Lancashire Hospitals NHS Trust
George Eliot Hospital NHS Trust
Medway NHS Foundation Trust
North Cumbria University Hospitals NHS Trust
Northern Lincolnshire and Goole Hospitals NHS Foundation Trust
Sherwood Forest Hospitals NHS Foundation Trust
Tameside Hospital NHS Foundation Trust
United Lincolnshire Hospitals NHS Trust
Speaking after his statement on the Keogh report which announced 4 midlands trusts are to go into special measures Jeremy Hunt says a tweet from campaigner Julie Bailey blamed labour for the failings on their watch.
The shadow health minister, Andy Burnham MP has defended his record on health care.
He says that 7 of the 14 hospitals highlighted in the report into standards in hospitals have lost more than 1,100 nursing jobs in recent years.
He says that all of 14 hospital in the review were meeting their targets during his time in office but none of them are meeting their targets now.
Load more updates
Back to top