Tunnels to reopen on schedule
The tunnels in Birmingham city centre have closed for highway maintenance until 2nd September. People who work in the city centre or who visit Birmingham are being urged to consider public transport during this time.
No problems in or out of Birmingham so far.
by Transport Correspondent Keith Wilkinson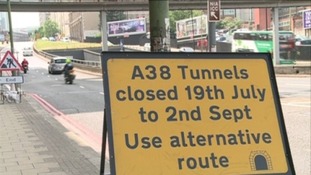 The A38 St Chad's and Queensway tunnels through Birmingham are now closed - and will stay closed for six weeks until September 2nd.
Read the full story
Advertisement
There are now queues approaching the tunnel closure for traffic coming into city from the A38(M), queues are back beyond the children's hospital. Great Charles Street is very busy as well.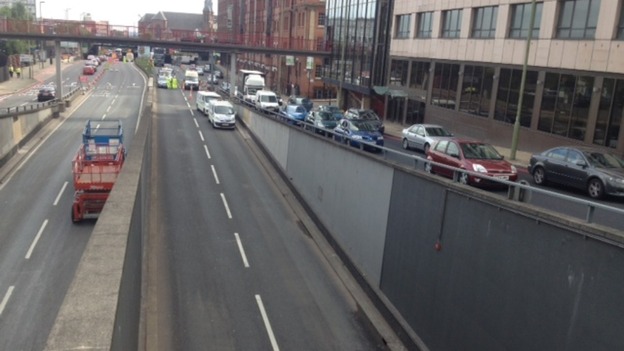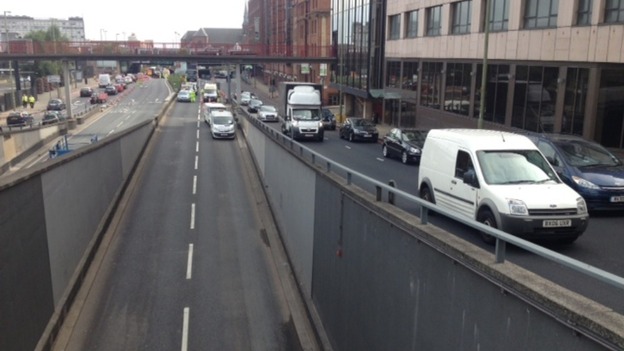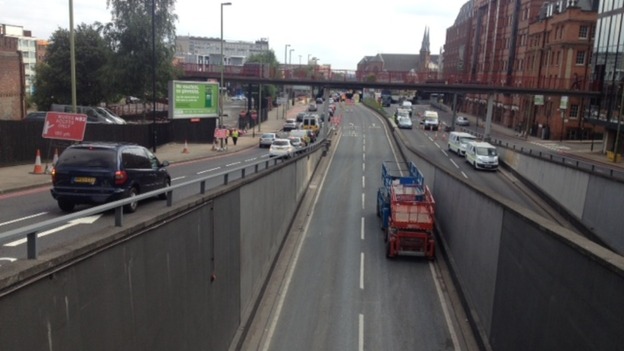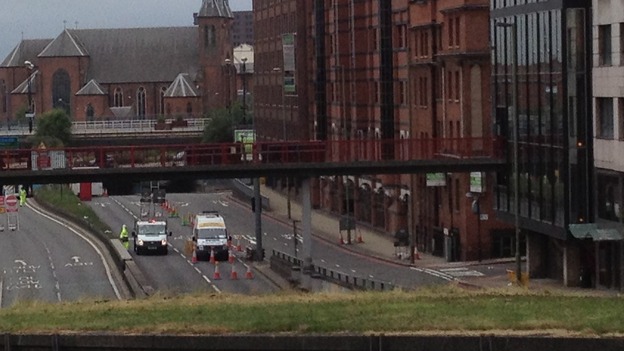 The tunnels in and out of Birmingham City Centre are now closed day and night until 2nd September for refurbishment work.
The tunnels in Birmingham will close for major refurbishment from 10pm tonight until 2nd September. Keith Wilkinson looks at what could be weeks of traffic chaos for commuters.
Advertisement
Eddie Fellows from construction provider, Amey, has defended the decision to close the tunnels in Birmingham city centre for highway maintenance.
He says it is essential maintenance which is being done at the quietest time of the year.
Read: Guide to alternative transport arrangements with A38 tunnels closed.
Drivers are being reminded that from 10pm tonight the tunnels on the A38 in Birmingham city centre will be closed for highway maintenance until 2nd September.
People who work in the city centre or who visit Birmingham are being urged to consider using public transport for the duration of six week closure programme.
Tim Woodward, Network Planner at National Express West Midlands said that buses travelling through the city centre of Birmingham during the tunnel closures will be given "priority" to bypass the queues.
"Bus priority measures should reduce any amount of delay that the buses experience", he said, "they will be able to bypass the queues and provide a quick reliable service right into the heart of the city centre."
The Highways Network Manager for Amey, Eddie Fellows, said the A38 tunnels "really are in need of general maintenance".
Speaking to ITV News Central, he explained the work which will take place over the next seven weeks whilst the tunnels are closed 24 hours a day.
He said: "We'll be doing some structural repairs and some structural maintenance, essentially to infill the central wall through the tunnel so the northbound and southbound carriage ways are completely separate, and those will be linked only by emergency doors."
"We'll also be putting brand new lighting in the tunnels, " he added, " and we will be coating all the walls and the surfaces in the tunnels with a fire protection and that will all then be painted."
Load more updates
Back to top