Notts rail revamp on track
The first fortnight of major improvement works to rebuild the railway system around Nottingham remains on schedule. Our Transport Correspondent Keith Wilkinson is taking a look at the work which is expected to last until the 25th of August.
It's almost two weeks since Nottingham railway station closed for a one hundred million pound refurbishment. Today, Network Rail said it is on schedule to finish the work on August 25th. Buses are replacing many train services while the work goes on.
Network Rail is confident that the £100 upgrade to track and signals in Nottinghamshire will provide huge benefits despite weeks of disruption ahead.
Justin Page, Route Master for the East Midlands, said when finished, the work will mean shorter journey times, more trains and a more reliable service in the county and throughout the region.
Advertisement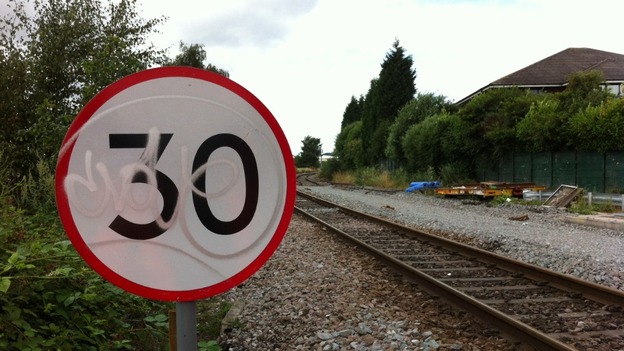 These are the first pictures of work being carried out during a major project to upgrade the rail network in the East Midlands.
The five weeks of works include the closure of Nottingham station, the relaying of track and replacement of signals on the Robin Hood line to Mansfield.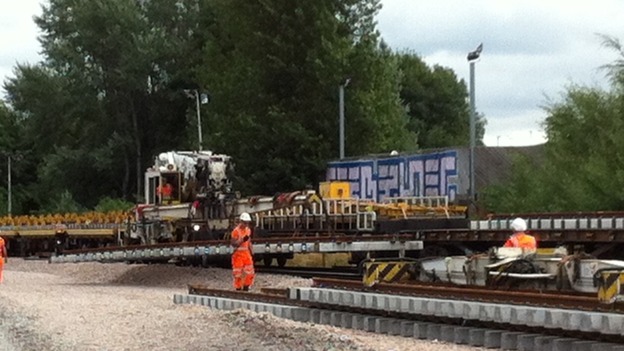 These images show the state of Mansfield Junction today.
It's being reconfigured as part of the £100m railway regeneration, which aims to increase line speeds and improve train services through Nottinghamshire and the East Midlands.
CLICK HERE to find out more about rail replacement bus services during the rail upgrade
The first fortnight of major improvement works to rebuild the railway system around Nottingham remains on schedule.
Nottingham railway station is closed until the 25th of August.
Network Rail is confident the work will finish on time.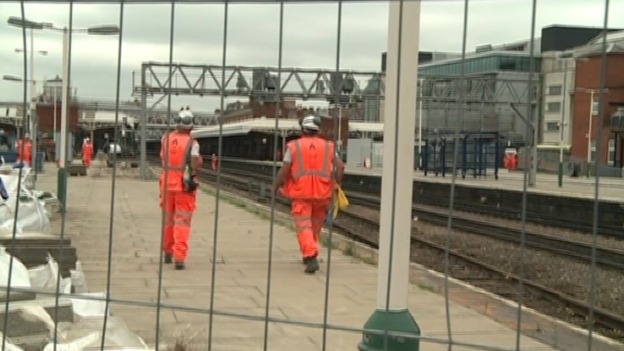 Train services in the East Midlands have coped well with the first day of Nottingham station's closure, rail bosses have said.
The city's railway station has closed for five weeks - but the managing director of East Midlands Trains, David Horne, said while journeys were taking longer there had been no real disruption.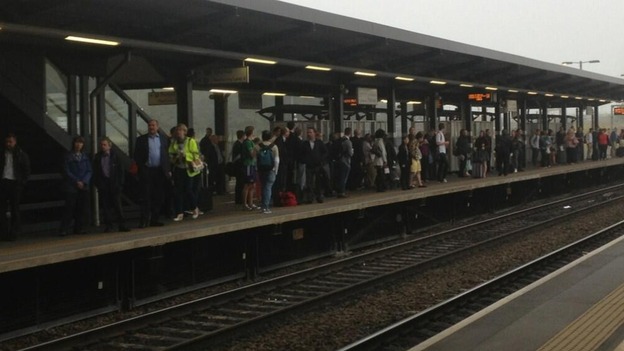 East Midlands Parkway is busy but coping, it is taking extra passengers because of the Nottingham station closure.
Advertisement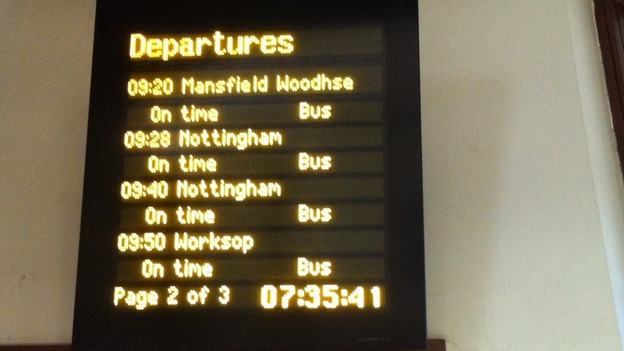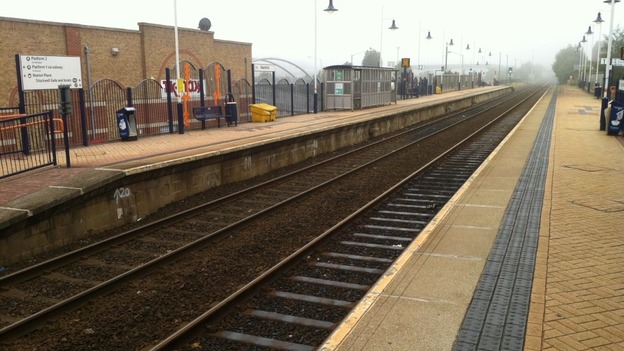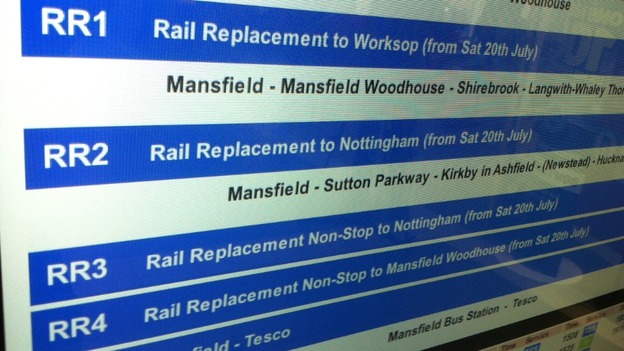 It's the first test for commuters in Nottingham today as both the station and key lines close for five weeks.
Re-signalling and track maintenance work began on Saturday.
Replacement bus services are in place from East Midlands Parkway.
Five weeks of disruption to rail passengers is underway with the closure of one of the Midlands' busiest stations.
It's to allow major improvement work to the railway around Nottingham. Buses are replacing nearly all trains in and out of the city, as Peter Bearne reports.
East Midlands Trains' managing director David Horne said the rail replacement buses were in full swing.
Load more updates
Back to top