Birmingham EDL Demo
Members of the English Defence League (EDL) held a static demonstration in Birmingham's Centenary Square. Unite Against Fascism also held a counter demonstration. More than 1000 officers were on duty.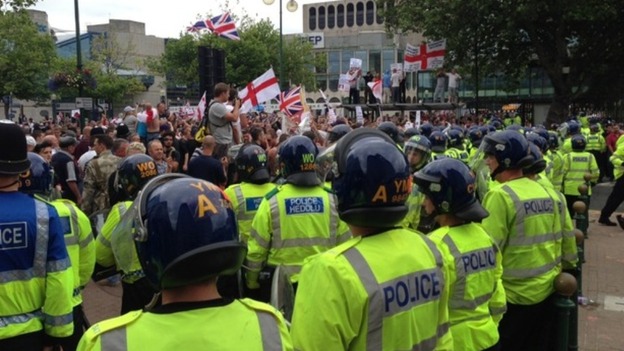 Police have made around 20 arrests after 2000 people gathered in Birmingham for an EDL rally and a counter Unite Against Fascism demonstration.
Some incidents of criminal damage and assault are still being investigated but police have said their operation was a success.
West Midlands Police says that team work was behind a largely successful operation today in Birmingham city centre.
Due in no small part to the excellent work between police, our partner agencies and representatives of our communities. We recognise that the people of Birmingham have been both concerned and inconvenienced and we would like to thank them for their tolerance, co-operation and patience.
– Assistant Chief Constable Sharon Rowe

Police officers are going to carry on working with community groups over the next few days to make sure today's demonstrations have not damaged relationships between people of different cultures.
Advertisement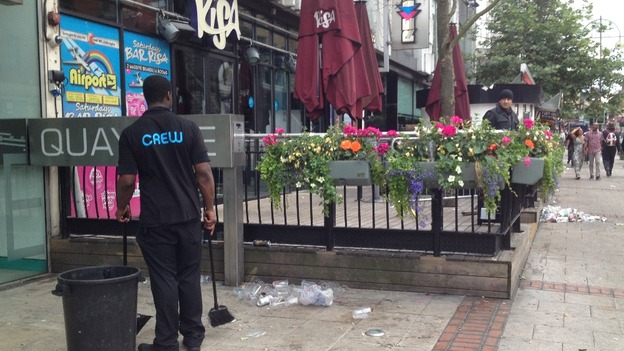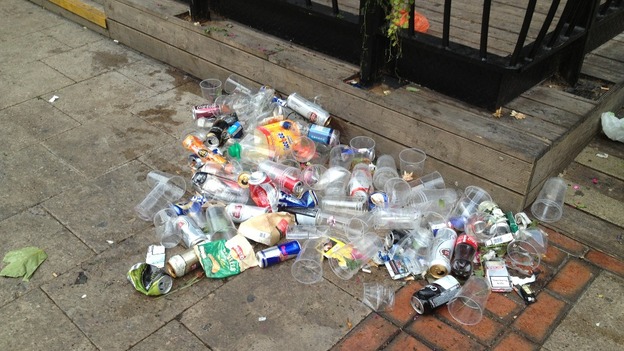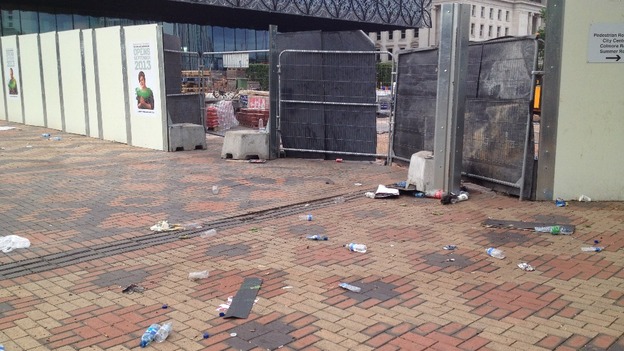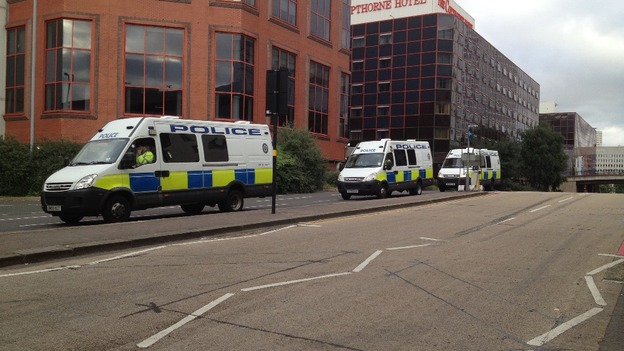 The police officer in charge of today's demonstration operation says,
A great deal of time, effort and thought has gone into today's events and it is reassuring to see that both demonstrations have largely passed off without serious incident. We are aware of some instances of criminal damage and a number of assaults have been reported, which will be the subject of our ongoing enquiries as we move forward from today's operation.
– Assistant Chief Constable Sharon Rowe
A small number of protesters and police officers were injured during today's demonstrations - with one police officer taken to hospital with a head injury. He has been discharged this evening after treatment.
Four people have been arrested at a rally today organised by the English Defence League. There were violent clashes as thousands of people turned out for both this rally and a counter demo from Unite Against Facism.
One police officer was taken to hospital. Charlotte Grant reports.
Advertisement
Religious leader Mohammad Saleem Akhtar said that although he supported the right for free speech, he felt the EDL demonstration was a "waste of time".
Assistant Chief Constable Sharon Rowe says safety is a priority for police in demos like the ones seen in Birmingham.
Police officers keep order at EDL demo in Birmingham.
West Midlands Police said the number of people arrested now sits at four. They are being questioned about public order offences.
The earlier figure included arrests after a member of the public reported two groups breaching the peace.
On arrival by police the groups were detained. Following investigation of the circumstances, a breach of the peace was not established and the groups were de-arrested.
Load more updates
Back to top