Mid Staffs faces being dissolved
Scandal-hit Mid Staffordshire NHS Foundation Trust will be dissolved and critical care, maternity and paediatric services at Stafford Hospital cut under proposals unveiled today.
We are very much open for business as usual at both Stafford and Cannock Chase Hospitals and all patients should continue to attend their appointments as usual.

We are encouraging local people to use our services as they normally would.

No changes will begin to be made until post the consultation period and after the Secretary of State for Health has made his decision about the future of the trust much later this year.
– Maggie Oldham, chief executive at Mid Staffordshire NHS Foundation Trust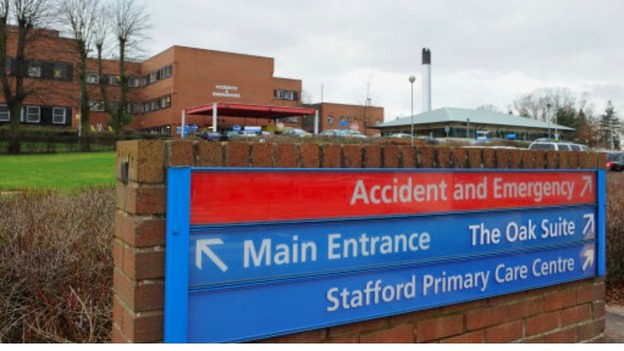 Mid Staffordshire NHS Foundation Trust insists it is "business as usual" after administrators announced it should be dissolved and one of its hospitals stripped of key services.
The trust says all services, including those for children and maternity, will continue during the public consultation period.
The trust, which runs Stafford Hospital and Cannock Chase Hospital, went into administration in April after a report found it was not "clinically or financially sustainable."
Trust Special Administrators (TSAs) have now recommended a major shake-up, saying the trust earns around £150m a year but costs about £170m to run.
The consultation on their recommendations starts on August 6 and is running until October 1.
Advertisement
Helene Donnelly was one of those who spoke out about the failings at Stafford Hospital.
Despite what she witnessed on the wards, Helene has returned from maternity and is still working within the NHS.
After all they have been through, today's verdict will feel like a kick in the teeth for the people of Stafford.

Local people had a legitimate right to expect that the end result of the two Francis inquiries would be to give them a hospital which is both safe and sustainable.

But whilst we welcome the decision to keep the A&E open, Jeremy Hunt's failure to prioritise turning the hospital around in recent years has led to the loss of maternity and paediatric services at Stafford, representing a significant downgrade of the hospital.
– Shadow health secretary Andy Burnham MP
Many of today's proposals will be of concern for people in Stafford. Everyone deserves the best possible care from their local hospital and other care services. Cure The NHS still firmly believes that patient safety has to be the number one priority.

Closer working relationship with UHNS will be a good thing for Stafford Hospital and everyone who relies on it. Evidence shows that specialist centres, such as the University Hospital of North Staffordshire, have the safest outcomes for patients."I believe there are valuable lessons to be learned by other hospitals facing similar difficulties.
– Julie Bailey, founder of campaign group Cure The NHS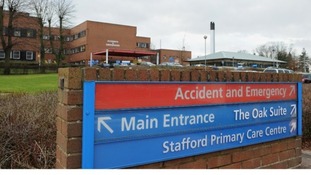 Administrators have made a number of recommendations for Mid Staffordshire NHS Foundation Trust which is to be dissolved.
Read the full story
Advertisement
National
The trust special administrators are now seeking views on their proposals for Mid Staffordshire NHS Foundation Trust.

We would encourage patients, staff, local residents and the general public to feed into this. We will, of course, carefully consider the recommendations when we receive them.
– Department of Health spokesperson
National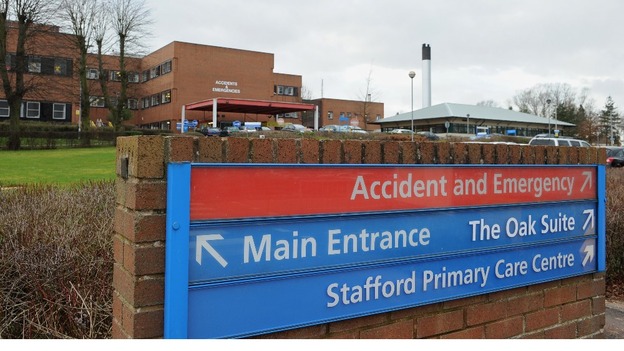 If the proposals by theTrust Special Administrators (TSA) go ahead, it is anticipated the services identified to be migrated from Stafford Hospital will have moved across to neighbouring hospitals in the region within two or three years.
Those services will instead be provided in the main by the University of North Staffordshire NHS Trust, and The Royal Wolverhampton Hospitals NHS Trust, although the TSA has identified other healthcare providers interested in taking on some aspects of care.
The TSA came up with its draft recommendations after discussions with patient groups, the public and clinicians including hospital trusts in Stoke-on-Trent, Wolverhampton, and the local Clinical Commissioning Groups (CCGs) - which buy in health services for the area.
National
Stafford Hospital's A&E department, which shuts between 10pm and 8am, has escaped the proposed cuts, which will now be subject to public consultation from next week until October.
However, major emergency surgery and most trauma care, neonatal services and paediatric inpatient services - with the exception of its assessment unit, would all be moved to other hospitals in the region.
But the Trust Special Administrators said 91% of patients currently using services would still be accessing care at the hospitals if the changes went ahead.
National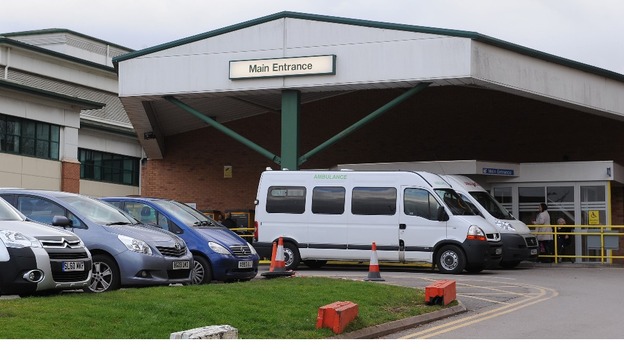 Stafford Hospital will keep its current part-time accident and emergency department but will lose other services in a major shake-up by health administrators.
Trust Special Administrators, which was appointed by the Department of Health in April, said "there is no alternative but to make significant change" at Stafford and neighbouring Cannock Chase Hospital in their report outlining the proposals.
Load more updates
Back to top