What next, after A Levels?
Weeks of anxious waiting for thousands of A-Level students across the Midlands is over after they received their results. But what next?
The first set of students to ever graduate from Black Country UTC are celebrating their A Level results.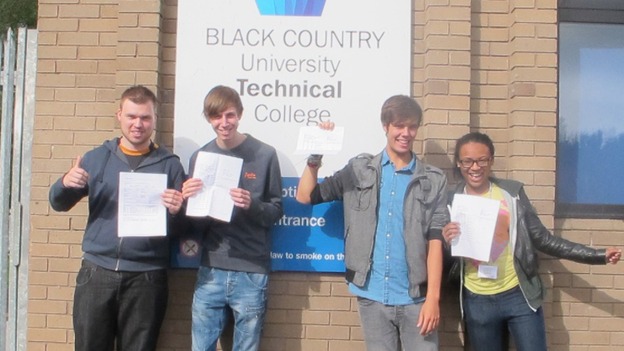 The UTC opened in September 2011, and many of the students are pleased with their grades.
Do your research – Clearing places are already on the UCAS website, so do some research into the courses and institutions you would like to study at. This will get you prepared to make the big decisions.
Be aware – Clearing vacancies can disappear fast, so have all the paperwork you need ready.
Be realistic and flexible – If you don't have the grades required for your chosen subject, be prepared to consider an alternative course or institution.
Think carefully before you accept – You can only accept one offer, so think carefully. Make sure it is the right choice for you. You can contact institutions directly to ask any questions you have.
Make sure you have financial support – Ensure you have all the financial support you are eligible for.
Advertisement
Birmingham City University has launched a 'clearing' page on its website to help support students thinking about how to go through the process.
The video channel will show the university's activities throughout the 'clearing' period.
We have lots of experienced people on our Clearing Hotline who are able to give advice and ensure we can find the right fit between a student's qualifications, their interests and expected career choices – there is no need to panic.
– BCU Vice-Chancellor, Professor Cliff Allan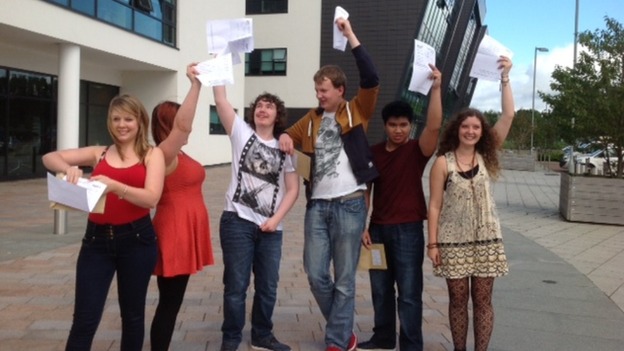 Newcastle-under-Lyme College has achieved 100% pass rates in twenty subjects including English, French, Media Studies and Government and Politics.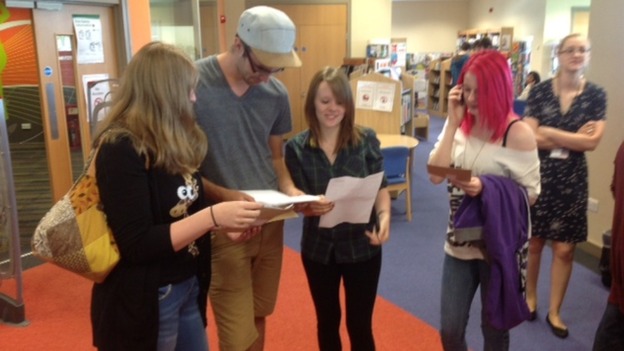 In total, 420 students lined up to receive their envelopes at 9am.
The Head of Sixth Form, Phil Keeling, is retiring today and says he feels so proud to be leaving on a high with a record number of students passing A Levels, with 138 students getting A* or A grades.
William Savage, from Loughborough College, is pleased he got the grades to get into Birmingham City University.
Advertisement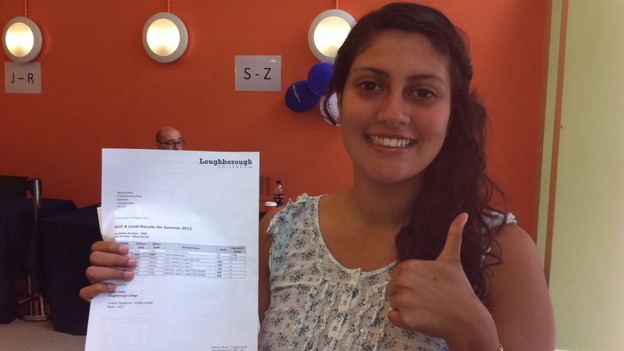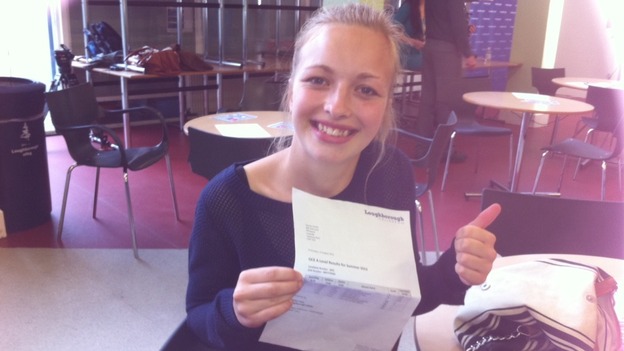 The 99% pass rate reflects the exceptional capabilities and performance of our students and the dedication of our Teaching and Support Staff who provide the skills students need to help them achieve their ambitions in College - and to be just as successful in the next stage of their lives.
– Yiannis Koursis, Vice Principal at Loughborough College
Loughborough College is celebrating its best ever A Level results today, with a 99% pass rate.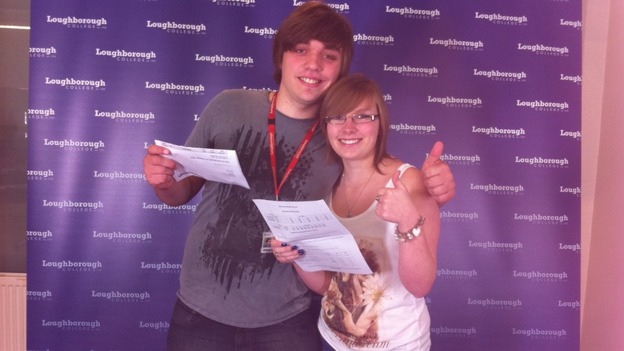 In total, 37% of students achieved grades A* to B, and 13 subjects at the college had a 100% pass rate.
Bromsgrove School has registered its highest ever A Level results in terms of A* and A to B averages.
In total, 199 students sat 650 A Levels, and over a quarter of those achieved A*, while more than 88% earned at least B grade.
These results follow the school's best ever International Baccalaureate results last month.
Once again I am delighted and humbled by the pupils' performance. These are massive cohorts taking the traditional difficult subjects, and after July's International Baccalaureate success, I wondered if we'd seen all the good news.

I was wrong: these results are close to miraculous given that, on paper at least, this was supposed to be a weaker cohort than last year. My unreserved congratulations to staff, parents and, again, the pupils themselves. This is a year we will never forget.
– Headmaster Chris Edwards
Load more updates
Back to top