GCSE results day
Thousands of young people across the Midlands find out their GCSE results.
Thousands of teenagers in the East Midlands are celebrating their GCSE results tonight.
Fewer students got top grades with teachers blaming the dip on the major upheaval in the exams system. Watch the full report.
The number of top grades achieved at GCSE level has fallen for the second year in a row. It's the biggest drop in the exams' twenty-five year history. One school in a deprived area of Worcestershire has bucked the trend, doubling its proportion of students receiving A star to C grades.
Even there, teachers are warning exams are getting tougher. Watch our full report here:
Advertisement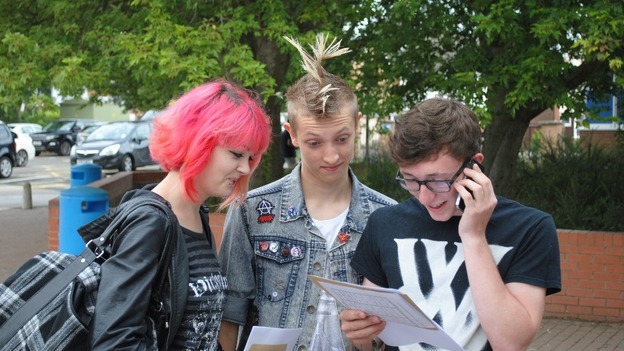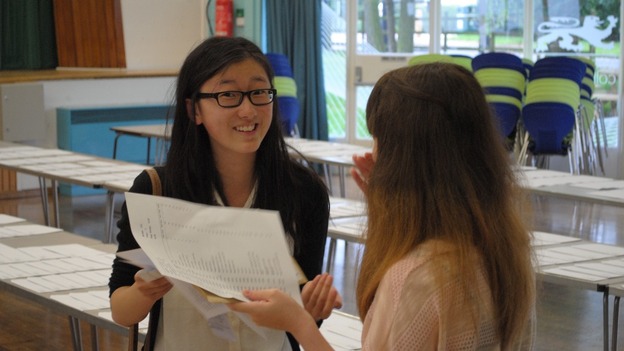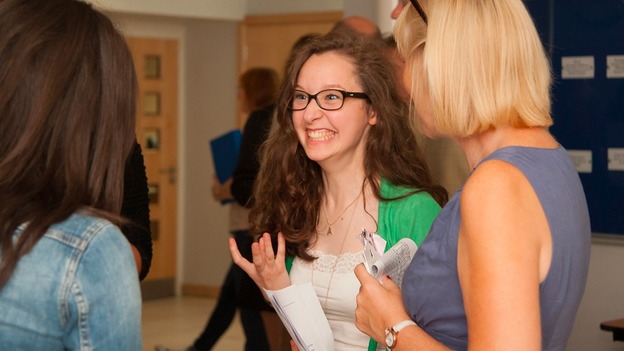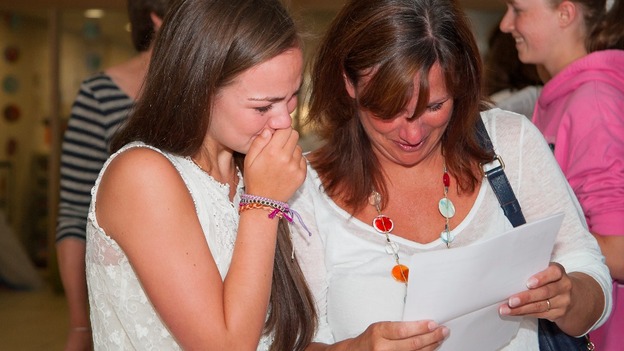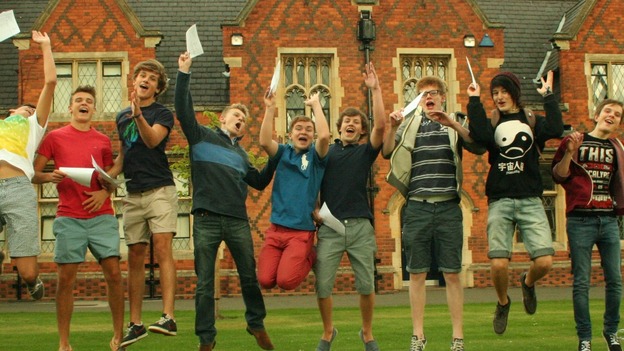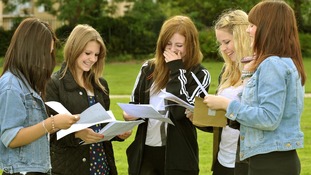 Whether you received the results you expected today or not, there is a wealth of information online to help you plan your next step.
Read the full story
Guy Shears, Principal of Arrow Vale Academy in Redditch, speaks to ITV Central about how the school has turned around.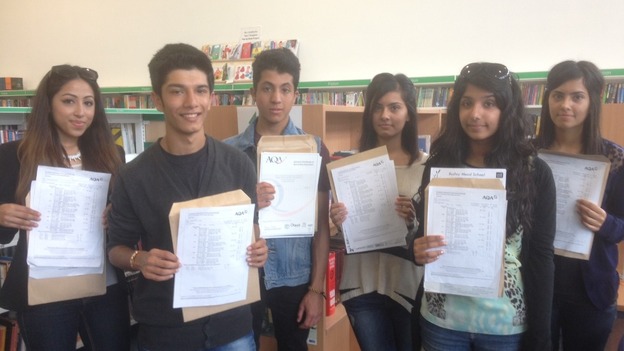 Advertisement
The head teacher of an inner city school in Nottingham, under pressure from the Government to improve, says he is delighted after achieving their best ever GCSE results.
The Department for Education (DfE) sent Djanogly City Academy a pre-warning letter earlier this year. The school was told to do better or face the possibility of the Government imposing a new sponsor.
This year, 43% of students attained five A*-C GCSEs, up from 34% last year, and above the 40% benchmark set by the Government.
Head teacher Andy Kilpatrick said it was still too early to say how the DfE would respond, but denied the warning had put extra pressure on staff and pupils.
A school in Leicester is celebrating after two sets of twins achieved no fewer than 39 A* and A grades between them.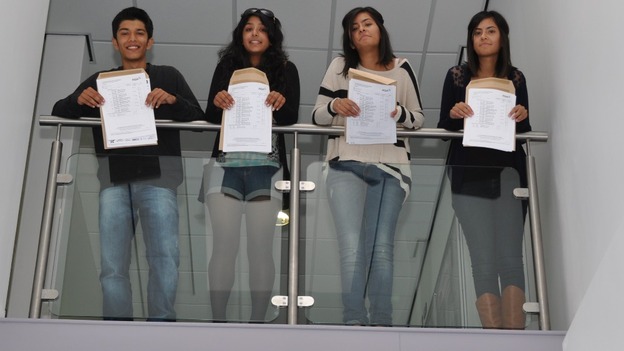 Identical twins, Shreeya and Shivani Rayarel, achieved nine and ten A*-As respectively.
Ravi and Reena Seta, who are also twins, were both awarded six A*s and four As.
This comes in a year when many had predicted a fall in GCSE results.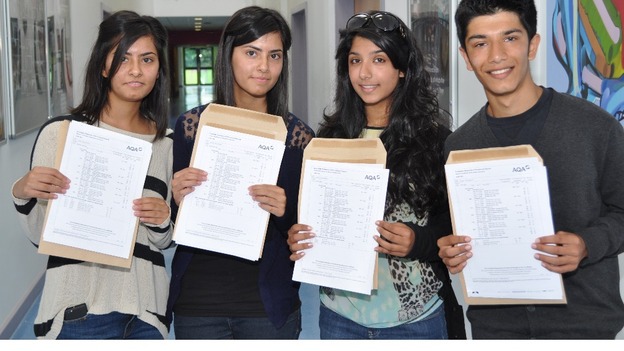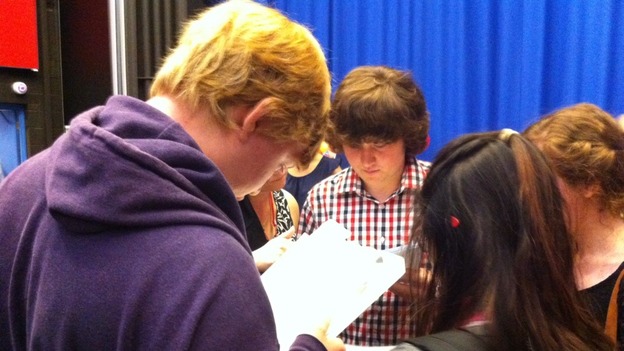 Djanogly City Academy in Nottingham has bucked the national trend and achieved a big rise in the proportion of pupils getting top GCSE marks.
It is a big relief to the inner city school which was under pressure from the Government to improve.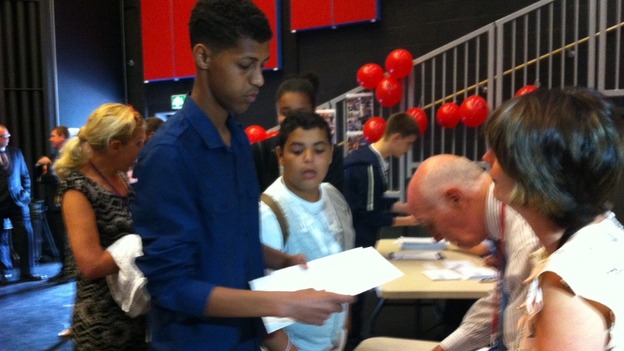 In February the Department for Education sent the Academy a pre-warning letter following years of poor performance. It threatened the school with the possibility of the Government stepping in and imposing a new sponsor to take charge.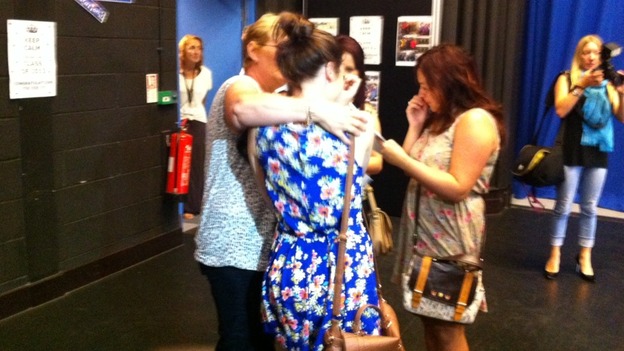 This morning however the school achieved its best ever set of results with 43% of students gaining 5 A-C grades including English and Maths - up from 34% last year.
Head teacher Andy Kilpatrick said he was delighted in what had been an exceptionally tough year, with harsher marking and shifted grade boundaries.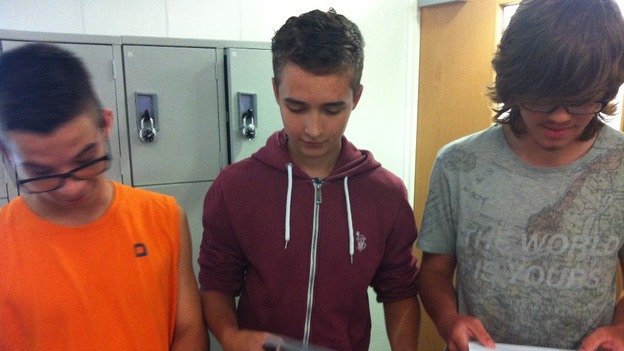 Students at Arrow Vale Academy in Redditch are opening their GCSE results this morning.
The Academy was threatened with closure in 2011 for poor performance, but have turned things around.
Load more updates
Back to top