Campaigners in badger-themed make-up and costumes gathered in Derby today to protest against the government's controversial badger cull.
They say the "barbaric" cull won't stop the spread of bovine TB, as is claimed by supporters of the policy.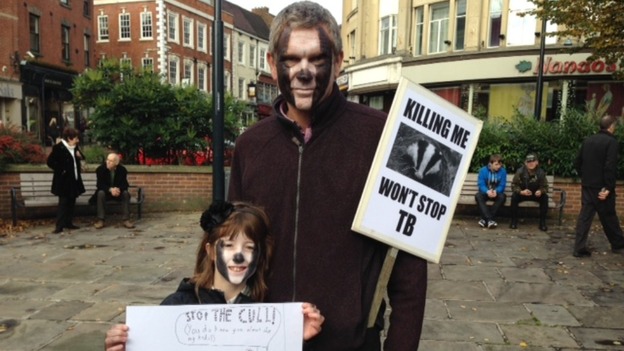 The pilot badger cull in Gloucestershire was introduced to try to control the spread of bovine tuberculosis carried by badgers.
It has now been extended for another eight weeks.