A light display similar to the one used during the Queen's Diamond Jubilee celebrations at Buckingham Palace has been used to transform Wolverhampton city centre.
The Enchanted City event started yesterday and used special light projectors to illuminate buildings around the city.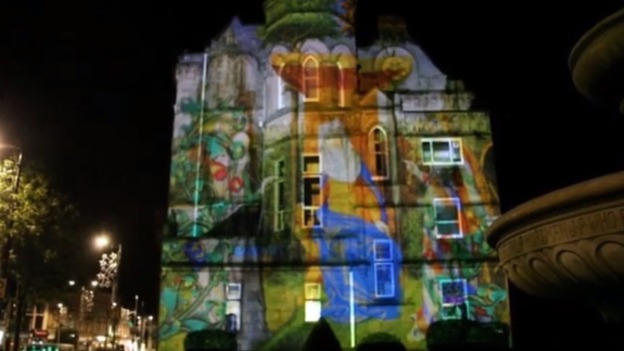 It took place at popular city centre attractions including the Civic Hall and Wulfrun Hall, St Peter's Church, Wolverhampton Art Gallery and the university.
The display was created by the artist Ross Ashton of Projection Studio.
The event culminates in a firework display tonight.