HS2 business case outlined
Transport Secretary and Derbyshire Dales MP Patrick McLoughlin will outline the government's business case for the planned high speed rail HS2 line from London to the Midlands later.
350 MPs have voted in favour of HS2 with 34 voting against. ITV News' Deputy Political Editor Chris Ship says most of those who voted against will be conservative.
The bill will now pass to the House of Lords where it will be debated a second time. If it is passed by the Lords it will be sent back to the House of Commons where MPs will take a vote on it again. If it passes the vote it will become law.
34 MPs vote against government plans for #hs2. 350 support it
Advertisement
National
Transport Secretary Patrick McLoughlin has backed the controversial HS2 scheme, insisting it will become the new "backbone of Britain".
Opponents of the scheme, who believe the project is a waste of money and should be scrapped, seized on an official report published today which revealed that the estimated economic benefits of the £50 billion project are falling.
However, Mr McLoughlin argued the line was not "some expensive add-on" but a scheme which would help people with their daily lives.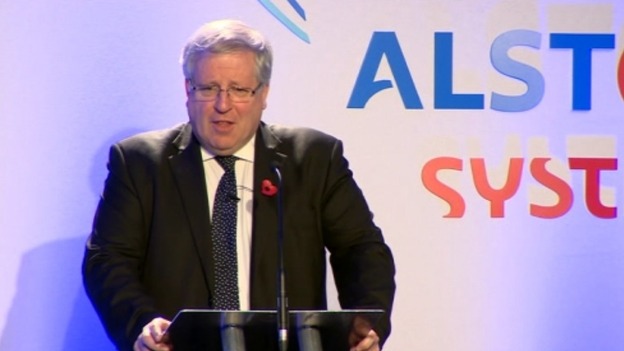 Speaking at the National Rail Conference in Manchester, the MP said:
"As the impact of this week's storm in the south shows, when trains are crowded and disrupted, life for hardworking people gets more difficult. That's why the new north-south line isn't some expensive add on. It's about helping people with their daily lives.
"It's needed to help commuters who now have to stand - and will soon have to queue - to get on their trains. It's needed to help the cities of the north which want to compete on equal terms with London. It will be the new backbone of Britain."
Read: Government unveils new business case in its HS2 fightback
National
Shadow Chancellor Ed Balls has urged the Government to "get a grip" on the costs of the HS2 rail scheme to ensure the project was value for money.
Mr Balls stressed that Labour had supported HS2 "in the past", but said it was vital that costs "stacked up".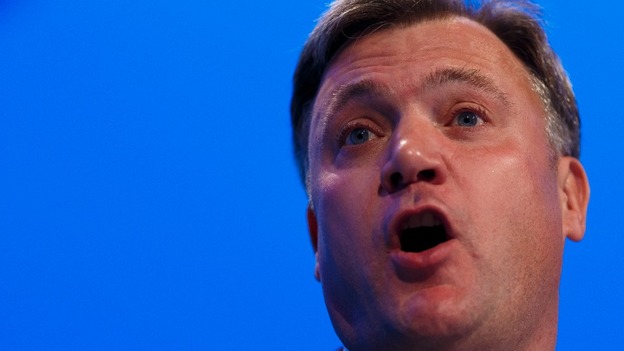 An official report released today revealed that the estimated economic benefits of the £50 billion project are dwindling.
Mr Balls said: "We have supported HS2 and there is a case for new investment in a new North-South rail link. But when you have got a project of this scale - £50 billion potentially - you have got to know that it is really value for money.
"In the last couple of years the Government has been all over the place and the costs have got out of control. So my message to David Cameron and George Osborne is 'Get a grip - you shouldn't be cheerleaders, you should be taking a hard-headed look at costs and benefits'."
Read: Transport Secretary: 'HS2 will be the new backbone of Britain'
Ahead of the Government outlining the latest business case for HS2, the leader of Nottingham City Council believes the rail link will rebalance the north/south rail investment divide.
I believe the case for HS2 has always been a strong one. There has been an under-investment in rail in the north of the country compared to London and the South East which HS2 will significantly rebalance.

By increasing capacity and reducing journey times between London and other cities like Manchester, HS2 will make Nottingham more competitive nationally and internationally, helping to attract investment and jobs.
– Jon Collins, Council leader and Vice Chair of the Cabinet of Core Cities leading on Growth
The Department of Transport published its 'Strategic Case for HS2' today and Chief Executive of Derbyshire and Nottinghamshire Chamber of Commerce, George Cowcher, says HS2 represents the only "practicable solution" to the issue of road and rail capacity.
The Secretary of State for Transport is right to state we need a radical solution to the problem. It's not a 'do nothing', scenario, so what is the alternative?
HS2 is about connectivity and capacity, not about shaving minutes off the journey time to London. Its benefits will manifest over the long term. The East Midlands cannot be left with insufficient rail capacity or poor connectivity with London and the North…
… Connectivity is absolutely crucial to the business community in the East Midlands, whether it is to London, Heathrow, Birmingham, Leeds or Manchester.
He adds that any additional viable schemes, would need to be robustly scrutinised to prove of better value to the taxpayer and that there is still more to be done to establish how to maximise HS2 to its full potential.
Advertisement
Research by KPMG shows HS2 could deliver greater economic benefits to the West Midlands than anywhere else in the UK. Project could boost entire UK economy by £15bn a year.
Regional boost to the economy:
£1.5bn - £3.1bn in West Midlands
£2.5bn - £2.8bn in Greater London
£600m - £1.3bn in Greater Manchester
£1bn in Leeds
Birmingham also tops the list of cities set to benefit from HS2, with projected annual economic growth as follows:
2.1% - 4.2% in Birmingham
0.8% - 1.7% in Manchester
1.6% in Leeds
0.5% in London
The Chief Executive of HS2 Ltd, the company behind the project, believes no alternative to the rail link can provide the same scale of benefits.
Speaking ahead of the Government releasing their latest business case from HS2, Alison Munro also believes the project will allow cities north of London to fulfil their potential.
The Chief Executive of Birmingham Chambers of Commerce, Jerry Blackett, thinks the business case for HS2 is a positive one, and wants to move on from it and build the project.
His views come as a fifth business case is set to be outlined by Derbyshire Dales MP and Transport Secretary, Patrick McLaughlin, at a conference in Manchester.
National
The expected benefit-cost ratio of the HS2 has been revised down in the Government's latest report, falling from £2.50 benefit for every pound spent to £2.30.
It attributed the revision to a £10 billion increase in the scheme's projected £42.6 billion cost, which was made earlier this year.
Load more updates
Back to top