£15m for ambulance services as response times rise
ITV News has learned that the Department of Health will provide £15 million to ambulances services as it was revealed that almost all the services across England are taking longer to respond to emergency calls.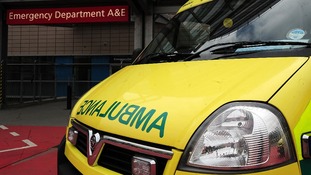 One of the biggest problems is that hospitals can't take the patients ambulances bring to A&E fast enough as they are already chockablock.
Read the full story
National
Vickie Whorton from the West Midlands Ambulance Services says that although there are robust plans in place to monitor what is going through the doors of local hospitals to try and control the flow of patients, once A&E departments get busy the systems fails.
Advertisement
Back to top