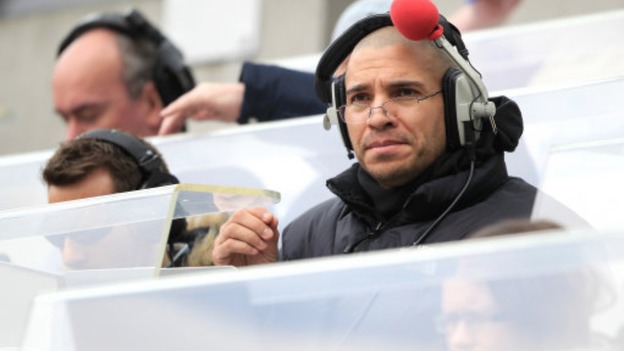 Stan Collymore says he is taking legal advice after being inundated with a stream of racist messages on social media.
The striker, who played for Aston Villa, Leicester City and Nottingham Forest among other clubs, retweeted what he considered to be abusive messages from users.
The football pundit and broadcaster, who often uses the social media platform to highlight prejudice and mental health issues, posted several "screen grab" images of messages sent to his account.
Collymore also hit out at Twitter's legal teams as "not fit for purpose".
Staffordshire Police confirmed they are investigating alleged criminal behaviour in relation to offensive, racist messages sent via Twitter to Collymore, after the radio presenter contacted them last night.