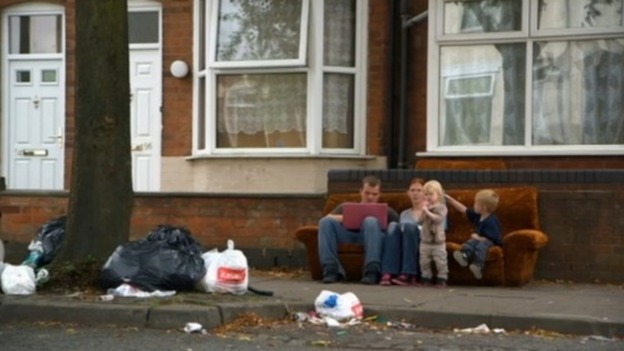 A petition has been launched to ask Channel 4 to stop broadcasting the show 'Benefits Street' and to make a donation to charity 'for the harm caused' by the programme. Channel 4 say they will continue to broadcast the remaining episodes.
The first episode of the four-part series, based in Birmingham, has been criticised by the organisers of the petition for 'stirring up hatred.'
In the programme Channel 4 spoke to people living on benefits in a street in Birmingham. The petition's organisers say the broadcast caused people to write abuse on Twitter about people on benefits.
In a statement Channel 4 said:
'We are confident this is a fair and balanced portrait of a street where many people receive benefits.
We will continue to broadcast the series for four episodes to come. We hope people will see other elements of the community as the series progresses and urge people to keep watching.'