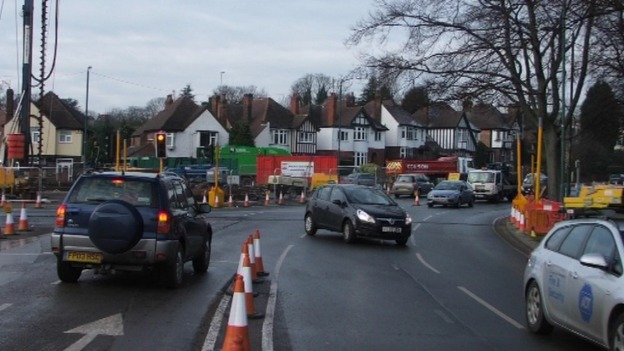 In the wake of heavy criticism following massive delays on Nottingham's road, Steve Hunt, head of service for traffic and safety at Nottingham City Council, said the problems have been addressed:
"It is normal for this area to experience heavy traffic congestion at peak times, particularly if events are taking place at the university...
... However, since the fault with the temporary traffic lights was resolved earlier this week, we are satisfied that the network is flowing and the traffic management is working as it should."
The work is expected to be complete by spring.