'Mini-tornado' devastates village as storm rips through Nuneaton
A 'mini-tornado' has ripped through a Warwickshire village causing chaos. Elsewhere in the Midlands there were lightning strikes and storm damage.
The Met Office have been explaining why they were unable to predict the mini-tornado which ripped through a Midlands village over the weekend.
Aidan McGiven told ITV News Central that tornadoes happen quite frequently in this country:
"The UK is the country with the most tornadoes per square metre for anywhere in the world.
"But, they are difficult to predict.
"They're most likely to occur in the kinds of thunderstorms we saw on Saturday and so you could say that when we have intense thunderstorms like that, tornadoes are possible, but to pinpoint exactly where and when they're going to happen is for the time being virtually impossible."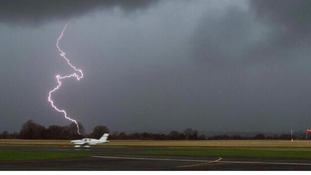 This weekend was not the first time a tornado has hit our region. Click here to see pictures of tornadoes that have struck in the past.
Read the full story
Advertisement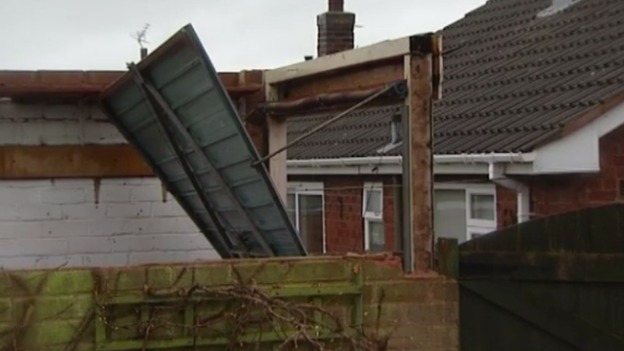 A clear up operation is continuing in Warwickshire after a 'mini-tornado' ripped through parts of the region.
Roofs were torn off garages and houses in Galley Common near Nuneaton, and cars were smashed.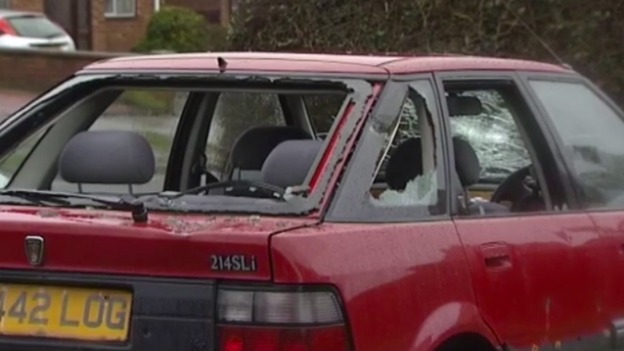 Read more: 'Mini tornado' devastates village as storm rips through Nuneaton
Watch: Elderly residents 'shocked' by devastation in Galley Common
Homeowners in Warwickshire say it was a "miracle" no one was killed when a tornado caused widespread damage to the street of Galley Common.
Christine Fullylove, whose 83-year-old father's home in Galley Common was torn apart by the storm the yesterday, says elderly residents are the most affected.
She also says she could not believe the scene of devastation when she walked into the village this morning.
Further extreme weather conditions have led to the Environment Agency issuing four new Flood Alerts in the Midlands:
Severn Vyrnwy Confluence
River Wye in Derbyshire
River Severn in Worcestershire
Tidal Trent
Flood Alerts are the Environment Agency's lowest category of flood risk. It is followed by a Flood Warning, which in turn is followed by a Severe Flood Warning, which means there is a potential for loss of life.
Advertisement
Alan Franks, Managing Director of Nuneaton and Bedworth Borough Council, has praised the areas community spirit after yesterdays devastating weather:
Managing Director of Nuneaton and Bedworth Borough Council, Alan Franks, says it is a miracle there were no injuries after yesterday's tornado:
Load more updates
Back to top