Report blames failings for Firefighter deaths
The deaths of four firefighters in 2007 in Atherstone, Warwickshire, were caused by "a catalogue of organisational systemic failings" by Warwickshire Fire and Rescue Service, according to The Fire Brigade's Union.
Warwickshire Fire and Rescue Service has responded to the Fire Brigade Union's report on the Atherstone-on-Stour warehouse fire in 2007, which killed four firefighters.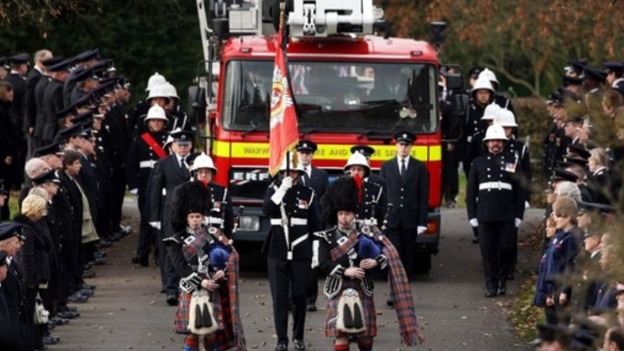 Chief Fire Officer, Andy Hickmott, released the following statement:
"The loss of four of our Warwickshire Fire fighters was a tragedy that remains with us all. The events of 2007 have already been the subject of an exhaustive, independent enquiry and lengthy criminal proceedings...
... We have learned lessons from the tragedy and our focus over the past 6 years has been to ensure that Warwickshire Fire & Rescue Service is an exemplar of best practice...
... We are pleased that the recent Peer review, which closely scrutinised how the service is performing both operationally and strategically, confirmed Warwickshire to be 'a very good performing service'."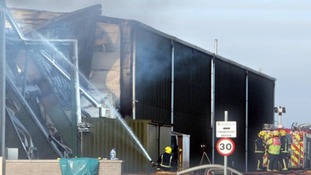 A report by the Fire Brigade Union has been released today, following the deaths of four firefighters at a warehouse fire in 2007.
Read the full story
Advertisement
Following today's report, the Fire Brigade's Union chief Matt Wrack, has called on the government to make changes to ensure a tragedy like the one at Atherstone in 2007 does not happen again:
It is appalling that firefighters are in some cases being killed in almost identical circumstances to those in which others have died. This is a terrible failing by those making key strategic decisions within the fire service and by central government...

... We need ministers in all four governments in the UK, as well as chief fire officers, fire authority members and other politicians, to take heed of what happened at Atherstone and work with firefighters to ensure such a tragedy is not repeated.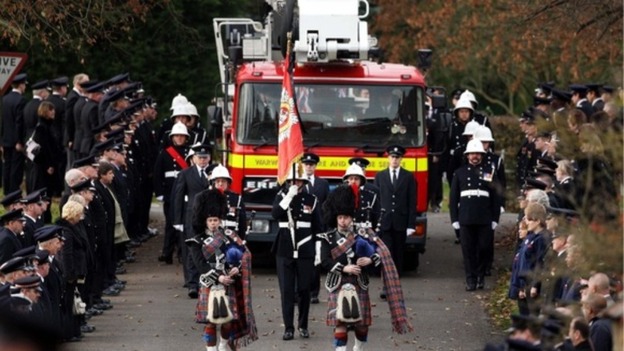 Following a report into the deaths of four firefighters who died in a Warwickshire warehouse blaze in 2007, the Fire Brigades Union General Secretary has criticised the fire services and government for the increasing number of deaths in the fire service.
Matt Wrack said:
"The deaths of these four brave men were caused by a catalogue of systemic failings at Warwickshire Fire and Rescue Service... The fire killed more firefighters than any other since the 1970s...
... Over the last decade, twice as many firefighters lost their lives in fires as in the previous ten years, and it is clear that fire and rescue services and government are not learning lessons from these deaths."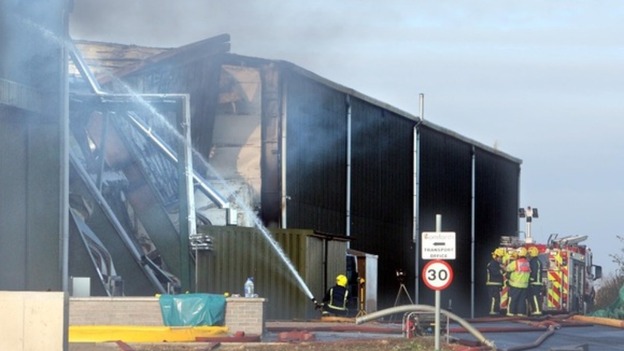 According to a report by the Fire Brigades Union, the deaths of four firefighters were caused by a 'catalogue of organisational systemic failings' by Warwickshire Fire and Rescue Service.
The report, released today, looked into the deaths of John Averis, Darren Yates-Badley, Ian Reid and Ashley Stephens, who attended a fire at a vegetable packing plant in Atherstone-on-Stour on November 2nd 2007.
In 2012, Warwickshire County Council was fined £30,000 after pleading guilty for failing to ensure the health and safety if its employees.
Back to top