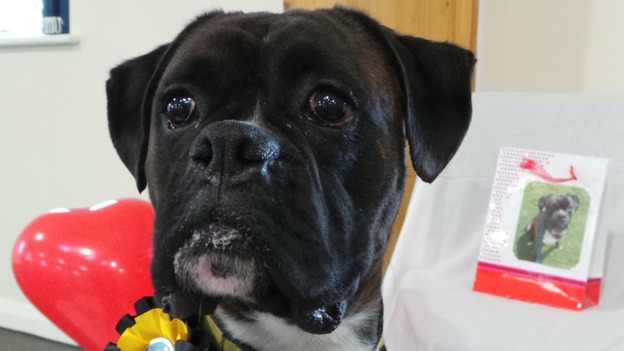 The Dog's Trust in Shrewsbury are hoping to find a new home for desperate pup this Valentine's Day.
Five-year-old Murray, a Boxer, has been at the centre for over a year and it is time he finds a loving home.
Louise Campbell, the Rehoming Centre Manager said:
"Murray is very loyal, and as he loves humans so much he isn't too keen on being left alone. He has such a huge heart; he would make the perfect companion this Valentine's Day."