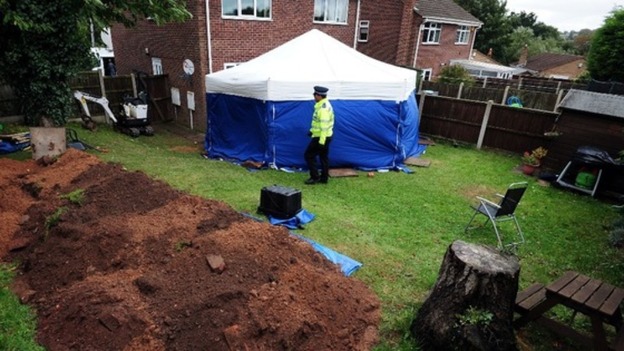 Relatives of an elderly couple have denied murder after two bodies were found buried in a garden in Mansfield.
The daughter and son-in-law of William and Patricia Wycherley pleaded not guilty at Nottingham Crown Court this morning.
55-year-old Susan Edwards and 57-year-old Christopher Edwards are accused of shooting the Wycherleys before burying them.
The human remains discovered at Blenheim Close, Forest Town, in October last year, have not formally been identified.
But Nottinghamshire Police believe they are the remains of Mrs Edwards' elderly parents, who disappeared in 1998.
The Edwards are set to appear at Nottingham Crown Court on March 21st, with a trial date set for June 2nd.