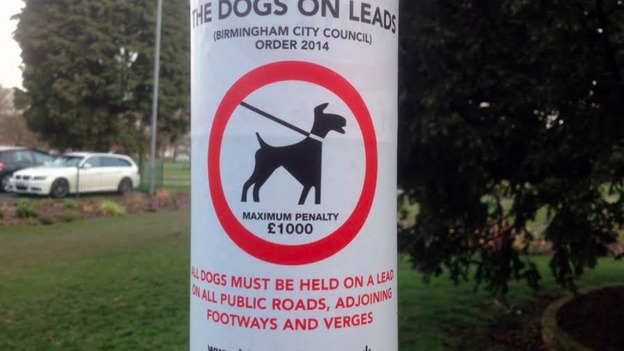 Twenty thousand fliers warning dog owners about the new dog control orders were printed in mid January, but so far only 6000 have been put up around Birmingham.
The council says they've been delayed by the bad weather. Most dog walkers ITV Central spoke to today were not aware of the tougher new laws.
They'll be enforceable from tomorrow and carry a maximum £1000 fine.