A 100-year old woman has discovered she has spent the last 99-years celebrating her birthday on the wrong day.
Evelyn Frost, from Tamworth, marked her birthday on the correct day for the first time earlier this week, when she turned 100 on Wednesday.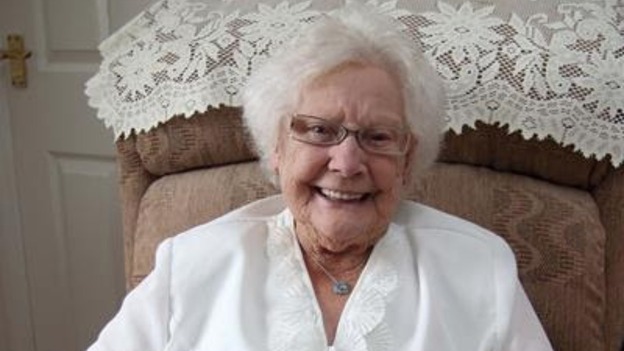 She had spent her life believing it was a day later, on April 17th, until she recently applied for her birth certificate in order to register for her letter from the Queen.
After receipt of her birth certificate, it was discovered her date of birth was in fact April 16th 1914 and so Mrs Frost celebrated her centenary on Wednesday.