High quality CCTV images of three men wanted in connection with an aggravated burglary at a Leicestershire flat have been released by police.
It's thought the men are not from Leicestershire but are from elsewhere in the East Midlands, and investigating officers hope someone will recognise their faces.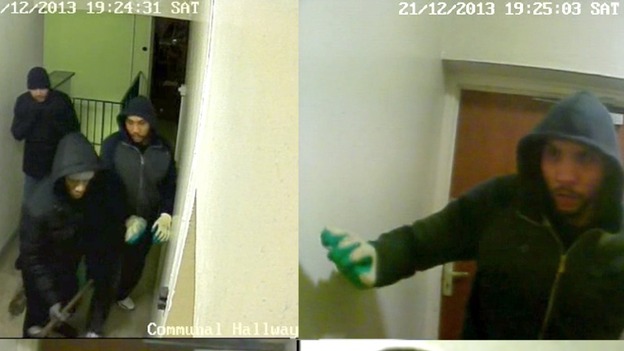 Video footage shows three men wielding a sledgehammer trying to smash their way in to the flat in Tuckers Road, Loughborough, in a violent raid on December 21 last year.
The trio were forced to leave empty-handed as the resident managed to keep them out.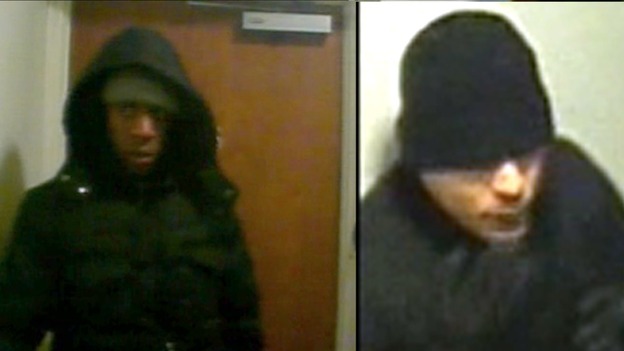 Det Cons Steve Briance urged anyone with any information to get in touch.
This was a shocking incident and fortunately the victim wasn't injured but substantial damage was caused to the front door.
There is a strong possibility that the suspects may not be from the Leicestershire area and we are appealing to people living in the East Midlands region to contact us if they recognise any of these men.
We would also like to speak to anyone who may have any information about the incident, it took place during the weekend just before Christmas and we appreciate this was some time ago but hopefully the footage may jog someone's memory.