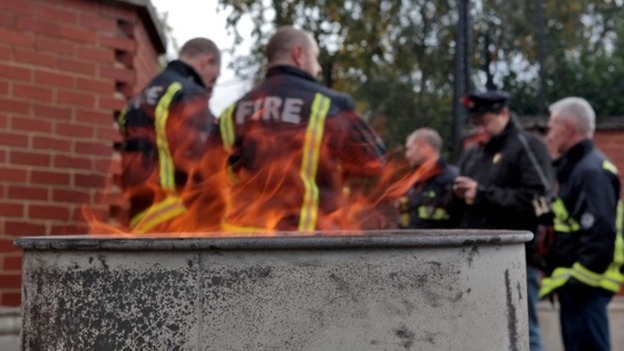 Firefighters are going on strike today from 2pm for 12 hours.
The Fire Brigade's Union says firefighters face the prospect of being sacked "merely for getting older", along with having to pay increased pension contributions.
The government says the action will "damage firefighters' standing with the public."
Firefighters in Nottingham say they will be holding a rally in Market Square from 2pm today to explain to the public why they are "forced" to strike.