Pride of Britain Awards 2014
With the deadline to nominate for this year's Pride of Britain Awards fast approaching - here's how you can put forward someone you know who has done something which deserves national recognition. But hurry- as you only have until August 15th!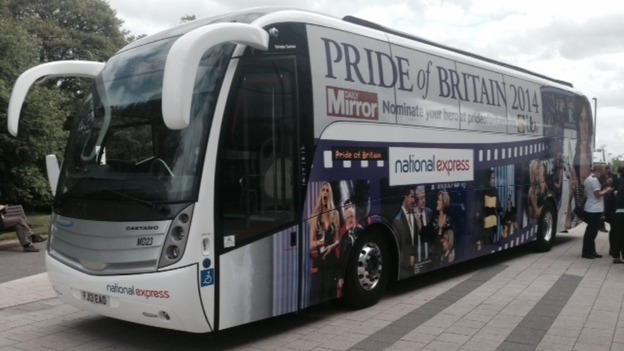 The big bus tour for the Daily Mirror Pride of Britain Awards has been in town today, along with singer and actress Sarah Harding to help out proceedings.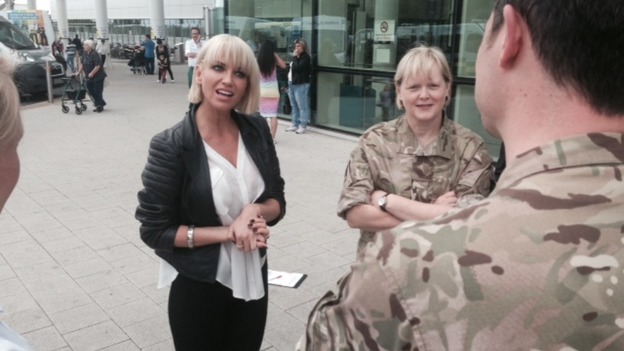 They are on the hunt to find a fundraiser or unsung hero to represent the East Midlands, and are asking people to nominate someone they know.
Sarah popped along to puppy training classes at Osgathorpe in Leicestershire earlier today, before making her way across the region.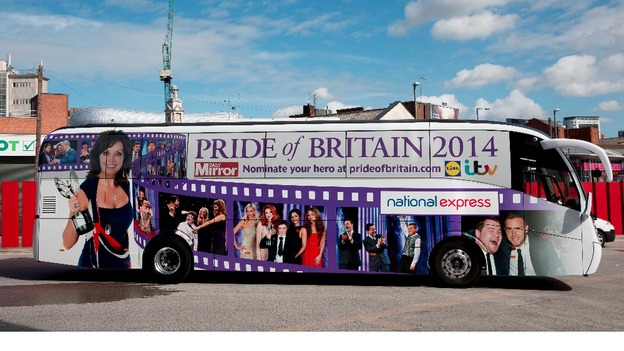 The Pride of Britain bus is coming to the Midlands today and along with it actress Sarah Harding. It'll be visiting a puppy training class in Leicestershire and Queen Elizabeth Hospital in Birmingham.
ITV Central is seeking two of the Midlands top fundraisers to represent the region at the Pride of Britain awards.
Click here for more details.
Advertisement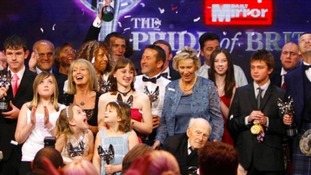 ITV Central is on the hunt for a local fundraiser to represent the Midlands at the Daily Mirror Pride of Britain Awards.
Read the full story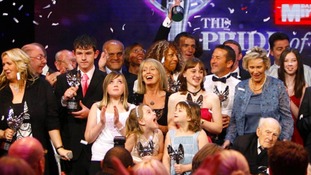 Nominations for this year's Pride of Britain Awards close on August 15th. Here's how you can apply - and the categories in the 2014 awards.
Read the full story
Back to top