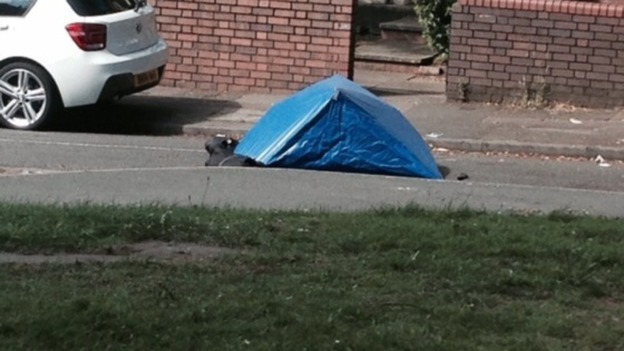 Four more people have been bailed after a young father was murdered in Birmingham.
Ikram Elahi, aged 28, died from a stab wound to the neck after a fight broke out in front of crowds in Grantham Road on Wednesday night.
The men aged 30, 31, 32 and 34 were arrested on suspicion of attempted murder and violent disorder.
As part of their bail conditions, the men are not allowed to enter the city of Birmingham.
Two other men arrested on suspicion of murder on Friday are due to be questioned once they have been declared medically fit.
Four other men in their 20s have also been bailed.