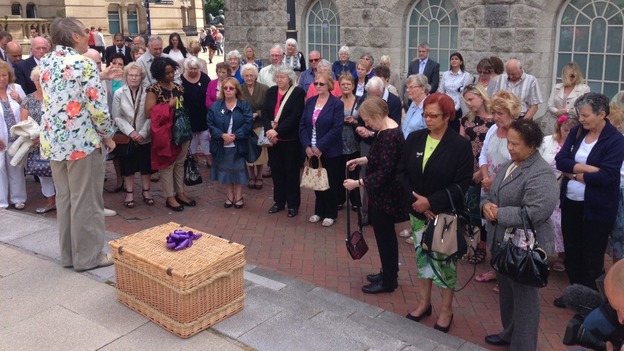 Campaigners at an event in Birmingham signing a pledge to try to get the Government to set up a research programme into the causes and cures of asbestos-related mesothelioma have held a minute's silence for family members who have died from the cancer.
Current patients are also there, hearing from experts including a leading clinician about ongoing medical research into treating mesothelioma.
At the end of the event they will release white doves in Chamberlain Square.