The Mayor of Leicester, Sir Peter Soulsby, has spoken of his pride and delight at the unveiling of the city's Cathedral gardens.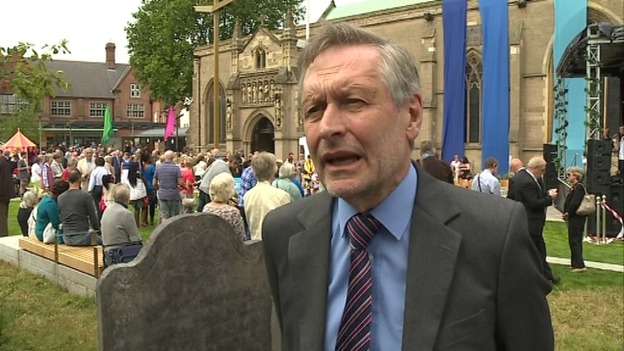 He said at the official opening:
What we're doing today is to open the first of a number of spaces that will be an opportunity for us, of course to tell the story of Richard III, but also to tell the story of Leicester and it's 2000 years of history. But particularly, it's here to celebrate our wonderful cathedral.