An underground explosion which sent flames shooting out of a manhole in Nottingham was caused by multiple fuses blowing at the same time, investigators have told ITV News Central.
Western Power Distribution found that a fault in a link box near the junction of Davies Road and Abbey Road in West Bridgford caused the fuses to blow.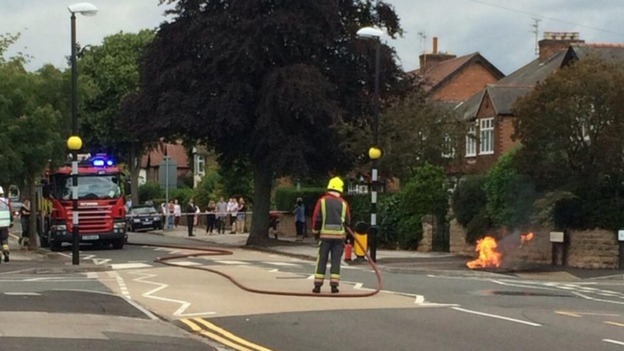 Fire crews were called to the scene shortly after 5.30pm yesterday to reports of an explosion from a manhole cover in the street.
The picture above shows the fire leaping from the hole in the ground.
A total of 123 homes had their power switched off for safety reasons while engineers worked to find alternative supplies.
The final 12 homes had their power restored at 12.10am this morning.