Weather updates
Check here for all the latest weather updates from across the Central region.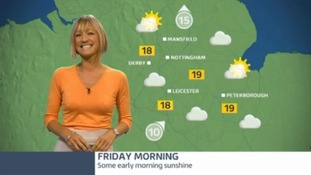 Starting dry with some sunshine. However cloud will build to bring some showery rain by the afternoon
Read the full story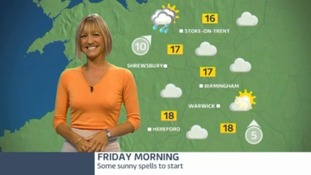 Becoming increasingly cloudy from the west throughout the morning with showery rain spreading eastwards.
Read the full story
Advertisement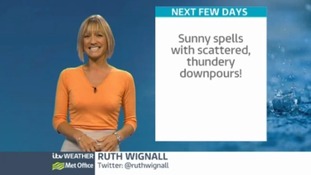 Generally dry with light winds and clear spells for most, allowing localised mist patches to possibly form later in the night.
Read the full story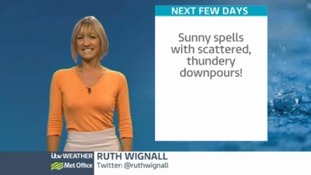 Still a risk of the odd heavy shower this evening but these will soon die away leaving a mostly dry night with clear spells.
Read the full story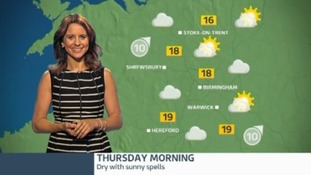 An unsettled day with a mixture of sunny spells and scattered showers, which may get heavier in some areas.
Read the full story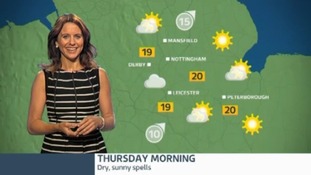 Rather cloudy with scattered showers through the day, some heavy and perhaps thundery in the afternoon.
Read the full story
Advertisement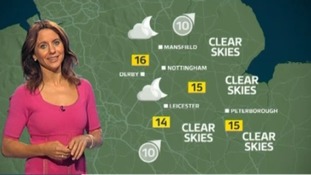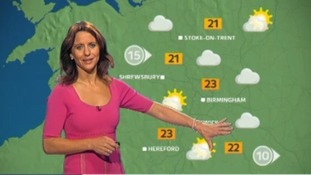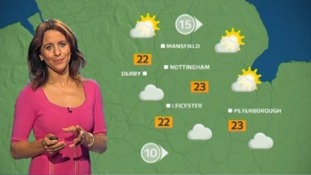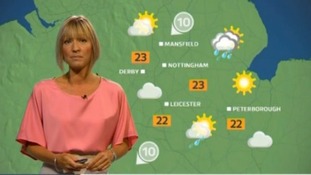 Load more updates
Back to top