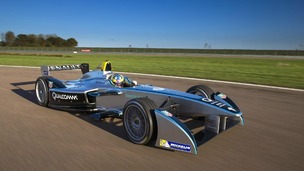 Formula E is the FIA's new electric single-seater race championship - and it is planting its roots in Leicestershire.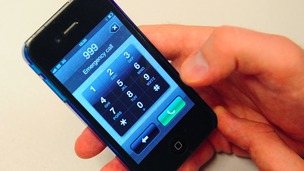 Derbyshire Police has ridiculed a rumour that calling 999 could boost your battery charge.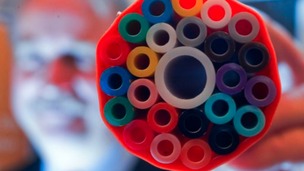 Superfast broadband is on its way to more than 90% of properties in Shropshire but rural areas fear they could still miss out.
Live updates
Twitter boss troll apology
National
Caroline Criado-Perez, who came under sustained attack on Twitter after running a successful campaign to have a woman's picture placed on a new bank note, has welcomed Twitter's pledge to do more to tackle trolling and abuse on the platform, but said they could have acted quicker.
While I'm pleased they're listening, it's taken Twitter a week to come up with this.

Twitter's 'report abuse' button on the iPhone application goes through to the old reporting form - what we're looking for is an overhaul of the system which sits behind the button.

The current process is lengthy, complicated and impossible to use if you're under sustained attack like I have been.
Right now, all the emphasis is on the victim, often under intense pressure, to report rather than for Twitter to track down the perpetrator and stop them.

I am, of course, pleased that they are taking on new staff. The hard facts are that this will take time, investment and properly trained and paid staff - but it's crucial they get this right.
Read: New Twitter abuse arrest
Twitter boss troll apology
National
Several female journalists have received a threatening tweet telling them that a bomb has been placed outside their homes.
The Metropolitan Police have confirmed that they have received a complaint relating to threats made on Twitter and that enquiries are continuing but have not yet made any arrests.
The Guardian claims the journalists targeted include Hadley Freeman from the paper, Grace Dent, a columnist for the Independent and Catherine Mayer, Europe editor of Time magazine.
According to the Guardian the tweet read: "A BOMB HAS BEEN PLACED OUTSIDE YOUR HOME. IT WILL GO OFF AT EXACTLY 10:47PM ON A TIMER AND TRIGGER DESTROYING EVERYTHING"
Advertisement
Heritage Railway's Winter MOT
One of the longest-running steam engines at the Severn Valley Railway has made its return after a seven-month overhaul.
The Flying Pig has been at the popular Worcestershire tourist attraction since the official end of steam on British Railways in 1968.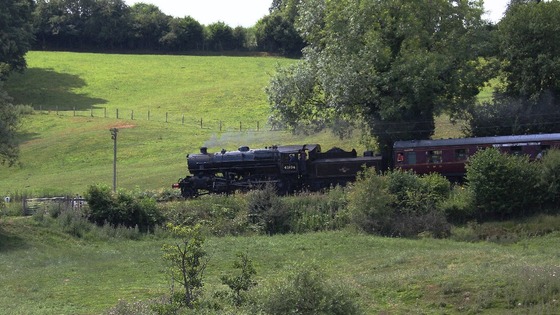 The locomotive, numbered 43106, made its first run of the tracks as the 11.10 service between Bridgnorth and Kidderminster.
After a lick of paint in the coming days, it is due to be back in full service soon.
Courses for former gang members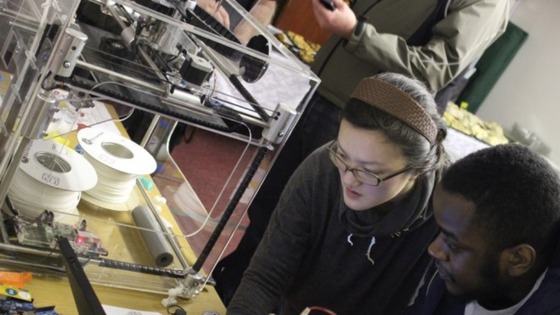 A new scheme which introduces former gang members to the future of technology is being rolled out in Wolverhampton.
The social enterprise workshops, run by Black Country Atelier, users 3D printing and scanning tools to teach students how to use the latest technology and develop their creative skills.
The programme is based in a tower block in Heath Town.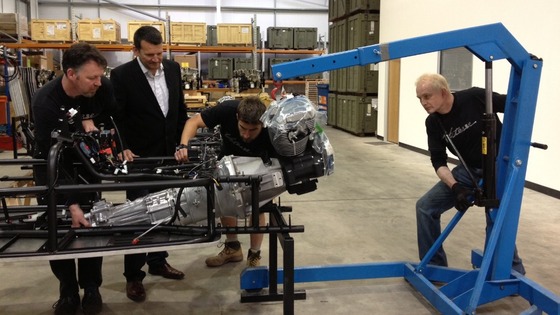 A firm specialising in components for classic sports cars, has secured a six figure investment in its company.
Vitesse Global make component parts for iconic names like Morgan, Westfield and Caterham cars.
In just over a year they have gone from renting a small unit, to moving into a £600,000 purpose built premises at Tungsten Park in Hinckley.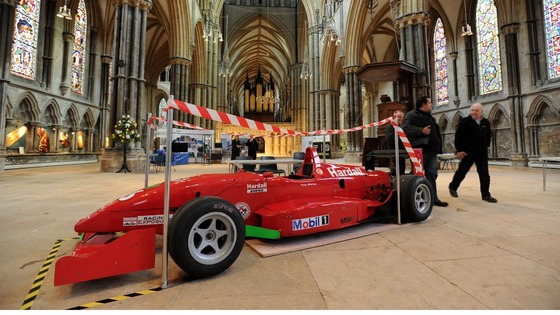 Today is the third day of a three-day celebration in Lincoln Cathedral, where the city's engineering history is on show to the public.
The event is being organised by members of the Lincoln Engineering Breakfast Group with support from a number of organisations including the University of Lincoln, Lincoln College, Cathedral and the City of Lincoln Council.
The exhibitions are giving people the chance to learn many interesting facts about engineering in Lincoln.
Advertisement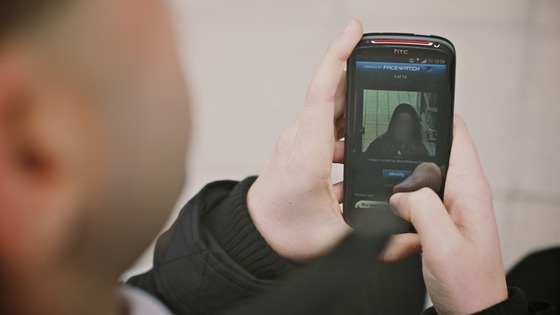 West Midlands Police have launched a new 'app', which features the faces of crime suspects.
The 'Facewatch' application allows smart-phone and tablet users to view CCTV of people wanted by West Midlands Police whilst on the move.
They can then anonymously submit names of people they believe may be involved or other information about the crime.
Almost 200 images have been uploaded to Facewatch during a pilot stage, resulting in nine arrests.
The mobile application is expected to be populated with a growing number of wanted faces as more regional businesses embrace the system.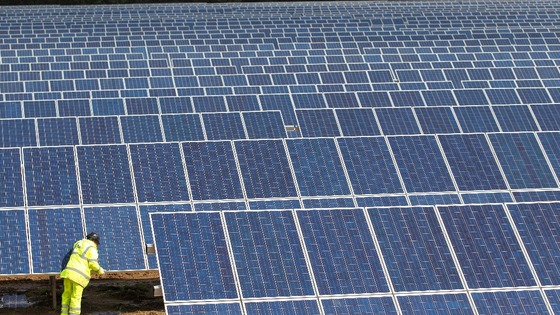 A former Second World War airfield in Leicestershire has now been turned into the UK's biggest solar farm.
The solar project at Wymeswold Airfield, north-east of Loughborough, has around a 130,000 panels positioned on land between two runways. The £35million scheme covers 150 acres and was built in less than eight weeks.
National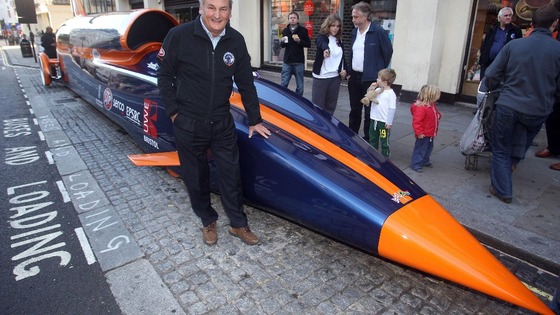 British engine maker Rolls-Royce is to sponsor for the first time a bid to break a world land speed record, it was announced today.
The company is backing the Bristol-based Bloodhound project, which is focused on travelling at over 1,000mph and breaking the world land speed record.
A Rolls-Royce EJ200 jet engine will be used in conjunction with a custom designed hybrid rocket.
Next year the Bloodhound team are hoping to travel to South Africa to break the current land speed record of 763mph. They then will target the 1,000mph barrier.
Colin Smith, director of engineering and technology at Rolls-Royce, said the firm will also provide financial and technical support for the project.
"Cutting edge engineering keeps Rolls-Royce and the UK at the forefront of global business," he said.
ITV Central: Have your say
ITV News Central presenter Sameena explains how you can upload your video views which we could use on our programme and website.
We want you to film a short clip of yourself if one of our stories has you talking.
You can email your videos to us directly at centralnews@itv.com, or upload them straight onto ITV News Central's Facebook page.
Load more updates