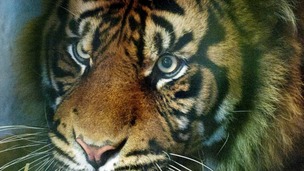 Staff at Dudley Zoo have today taken delivery of their latest arrival, a 20-month-old tiger from Germany.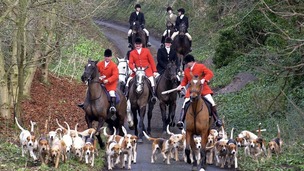 MPs campaign to scrap ban on hunting with two or more dogs.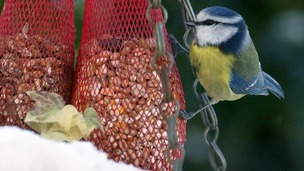 The RSPCA has guidance on helping out animals during the cold weather.
Live updates
Swans 'shot by gas canisters' at beauty spot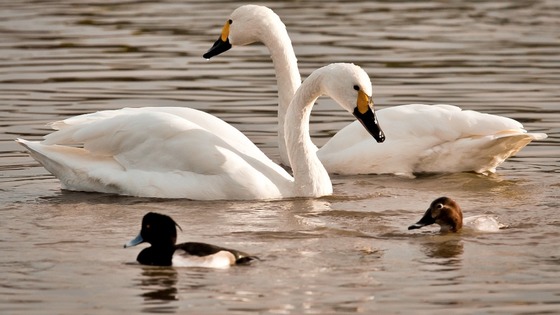 Police in Derbyshire believe that someone may have shot wild swans with a gas canister before going on to pluck the feathers from the carcasses.
They've received several reports of dead swans in the Attenborough Gravel Pits area.
Swans are protected by law and it's an offence to intentionally injure, take or kill a wild swan.
Police are asking the public to report any suspicious behaviour.
"It potentially looks as if they had been shot by a gas canister and it is clear from the carcasses that the feathers had been plucked."
PCSO Paul Boss, Long Eaton Town Safer Neighbourhood Team.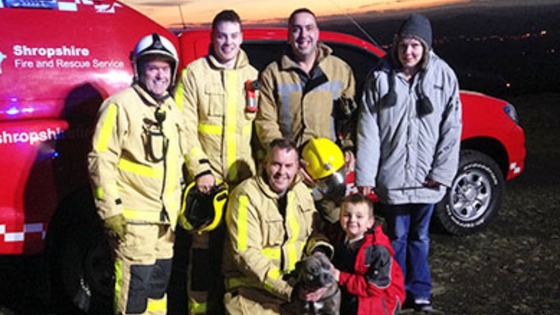 Marley has his paws firmly back on the ground after being rescued from a 25 foot hole.
He disappeared down the old mine workings on Clee Hill in Shropshire when out on a walk with his owner, six-year-old Jaden and his mother.
Shropshire firefighters from Ludlow made it to the disused building within 10 minutes and used a ladder to bring him up from the bottom of a concrete lined storage container.
Marley was shocked, with some bleeding from his paws, but no lasting damage.
It was the second time a dog had got into difficulties in the mine workings over the last five years.
Firefighters are now warning walkers to take care in the area.
Advertisement
Duke to open animal centre
His Royal Highness The Duke of Gloucester visited Birmingham today to officially open the RSPCA's new flagship animal centre and hospital.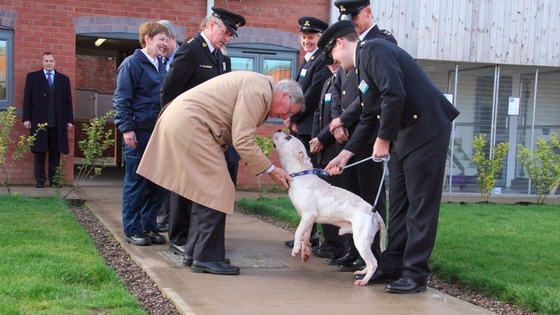 Prince Richard was joined by staff and volunteers at the opening of the site in Frankley.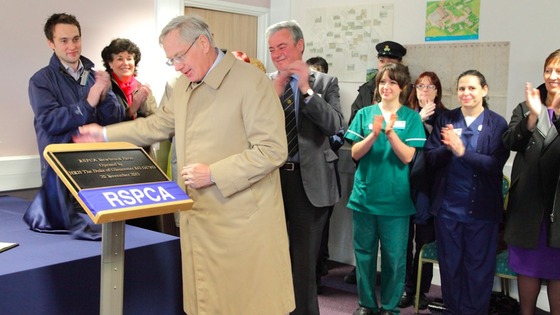 The Duke was then given a tour of the centre and met some of the animals whose home it has become.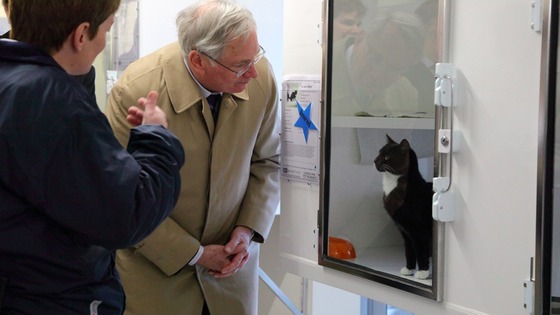 Duke to open animal centre
His Royal Highness The Duke of Gloucester is expected to visit Birmingham today to open the new flagship RSPCA Animal Centre and Hospital.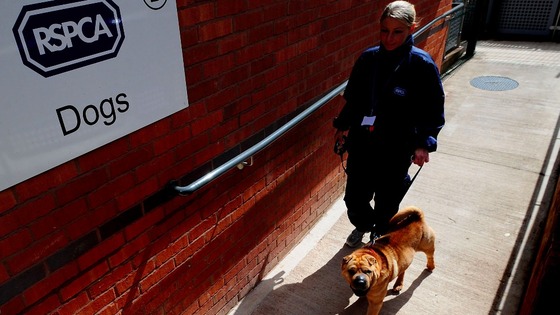 Prince Richard will join RSPCA staff and volunteers and the charity's chief executive, Gavin Grant, at the official opening at around 11 o'clock this morning.
The Duke will then be given a tour of the site before speaking with staff and volunteers.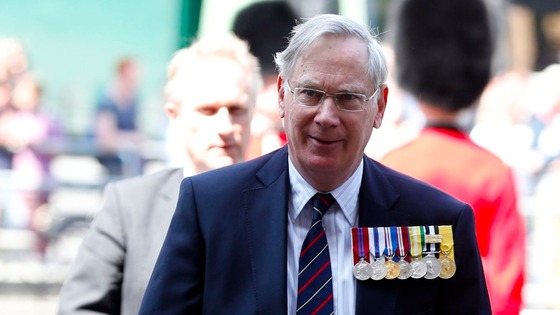 The new centre at Newbrook Farm in Frankley has been in use since the end of 2012 and is the RSPCA's national centre of excellence for animal welfare.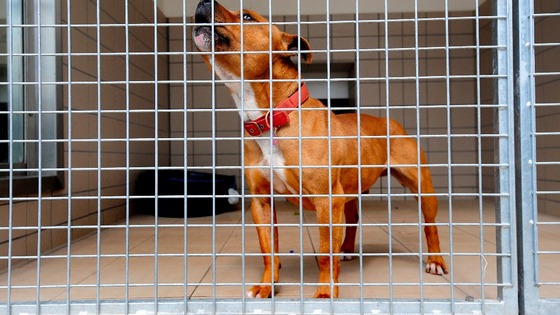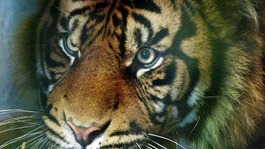 Staff at Dudley Zoo have today taken delivery of their latest arrival, a 20-month-old tiger from Germany.
Read the full story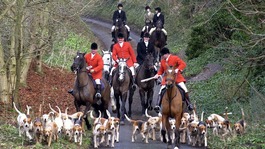 Advertisement
Staffordshire Police have released this footage of Emma, an 11-month-old Labrador Retriever. Next week she will begin a six week passive drugs search course with PC John Maunders from the Dog Support Unit.
At the end of the course Emma will get to work in pubs, clubs and at sporting events to detect illegal substances.
An underwater search and rescue company is today training dogs to detect bodies in the water.
The dogs are able to detect the scent of a drowning victim even at great depths.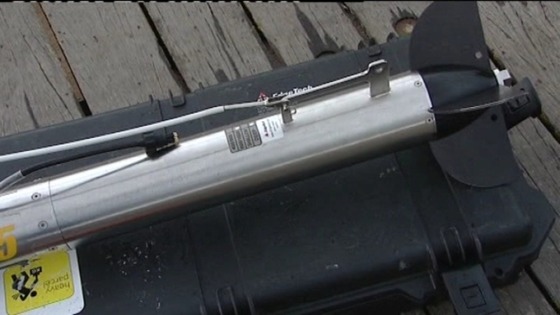 Sarbot has traditionally used sonar equipment and robots to rescue drowning victims or recover bodies, as in the case of Dylan Cecil from Northamptonshire, who was blown off a pier while on holiday.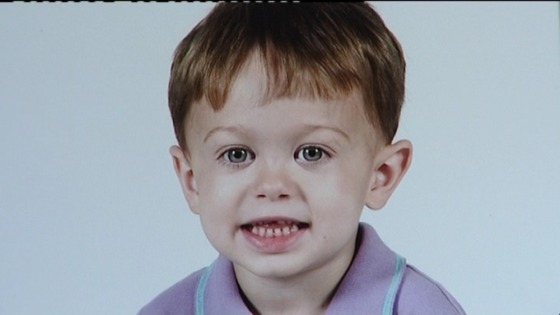 If a body can be brought to the surface within 90 minutes, they can generally survive with no lasting injuries.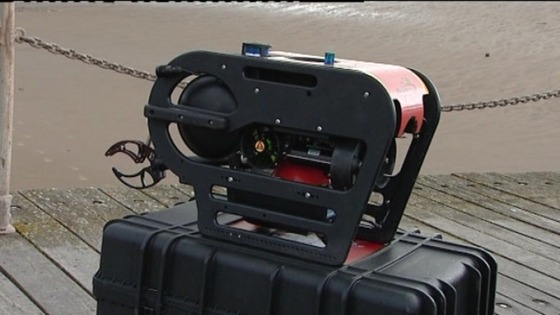 The company hope to have a dog permanently based in the East Midlands.
Rare animal reared in Wolves
A 21-year-old biology student has brought a rare mammal from Suffolk to Wolverhampton where it is being hand reared.
Baloo – a palawan binturong, is settling in amongst other endangered animals at Zac Hollinshead's Wild Encounters.
Rare animal reared in Wolves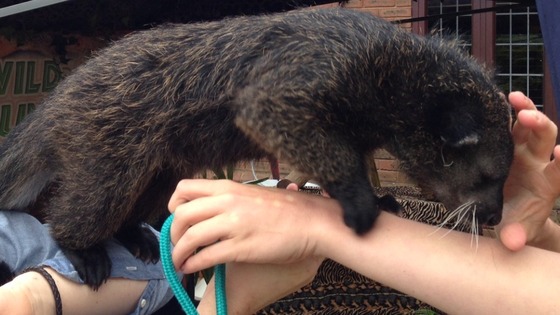 A biology student from Wolverhampton is looking after the only hand reared palawan binturong in the UK.
The mammal, an endangered species from South-East Asia, is being cared for by 21-year-old Zac Hollinshead, who has moved in to a new home near Wolverhampton and brought dozens of animals with him. These include snakes, reptiles, birds of prey and small animals such as a mercat.
Baloo – named after the character from the Jungle Book, is one of only 10 palawan binturongs in the country.
The Binturong is a large, heavy animal that can grow to more than a meter long, with females being up to 20% bigger and heavier than their male counterparts.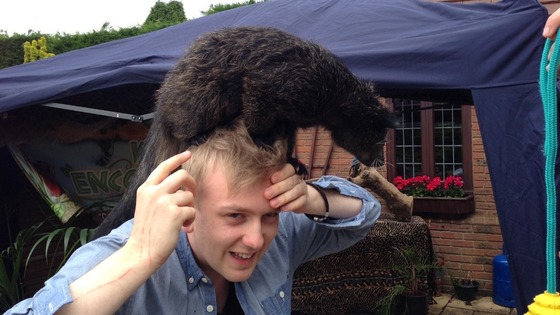 Load more updates
Back to top