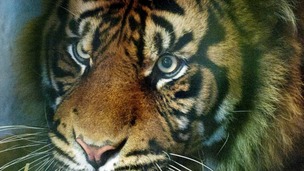 Staff at Dudley Zoo have today taken delivery of their latest arrival, a 20-month-old tiger from Germany.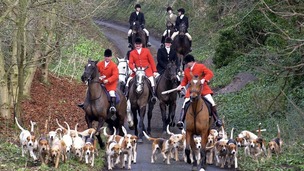 MPs campaign to scrap ban on hunting with two or more dogs.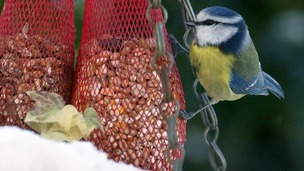 The RSPCA has guidance on helping out animals during the cold weather.
Live updates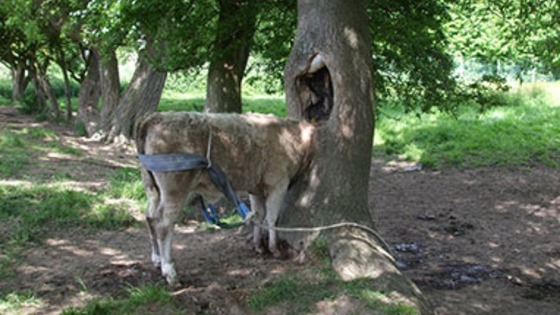 This afternoon crews from Shropshire Fire and Rescue were called out to reports of a cow with his head stuck in a hole in a tree.
The fire fighters had to use a special large animal harness and a crane.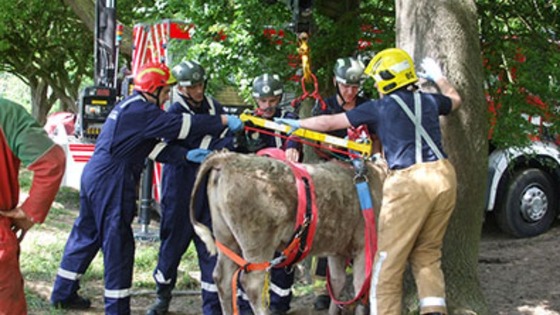 Goat adopts two rejected lambs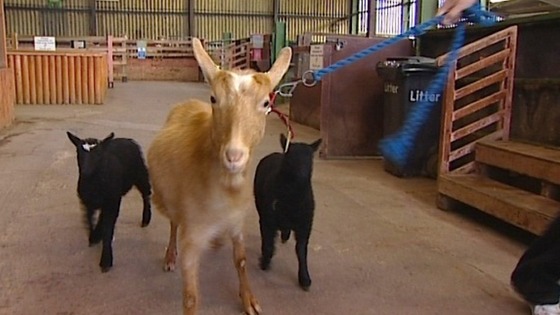 A goat at a farm in Nottinghamshire has adopted two lambs who were rejected by their mother three weeks ago.
The lambs, who really were the black sheep of the family, were born nearly three weeks ago at White Post Farm in Farnsfield. They've now been taken into the care of Geraldine the Golden Guernsey goat.
The farm has launched a Facebook page inviting visitors to suggest names for the lambs.
Anthony Moore, one of the managers at the farm, said: "We were worried because the first few days are critical as the lambs need nutrients from their mother's milk. Luckily Geraldine was more than happy to adopt and feed them.
"She had a male kid earlier this year so is no stranger to motherhood," added Anthony Moore.
Advertisement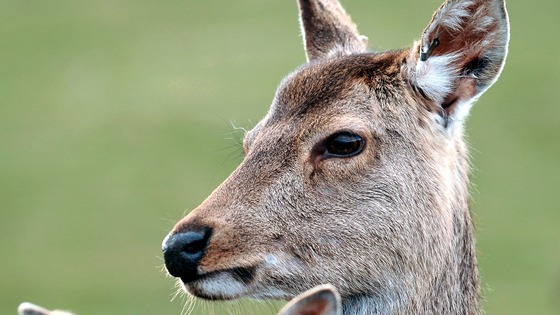 A man has been arrested on suspicion of poaching deer from a nature reserve in Solihull.
The 46-year-old was arrested on suspicion of killing a deer without the consent of the owner or occupier of the land in Meriden.
The arrest comes after a report that a man had been seen carrying a suspected firearm and a Muntjac deer over his shoulder in the nature reserve last month.
Members of the public passed his car registration details to the police.
The car was traced to an address in Coventry where officers found a freezer full of butchered deer.
The man admitted taking the deer and received a police caution.
Swooping starlings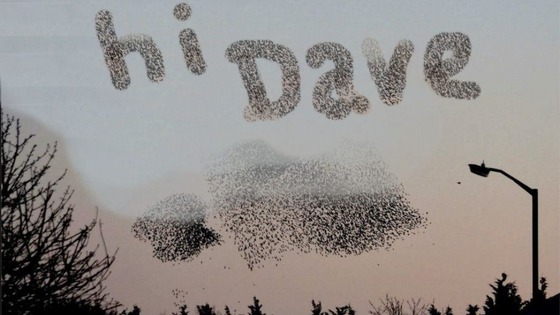 On ITV News Central we've recently broadcast a couple of pieces of viewer footage showing starlings gathering in formation at dusk in Leamington Spa.
One of the viewers was Dave Atkinson, and his friend has sent us this photograph today.
It looks like perhaps Dave's friend has been busy on his computer.
Dinosaurs in the Midlands
Mary-Lorraine Hughes from Twycross Zoo explains how animated the Dinosaurs will be.
Dinosaurs in the Midlands
Mary-Lorraine Hughes from Twycross Zoo explains what the next step for the new Dinosaurs is.
Advertisement
Dinosaurs in the Midlands
Model dinosaurs from Texas have arrived at Twycross Zoo for a special exhibition. They left America on 25 January and arrived in London yesterday.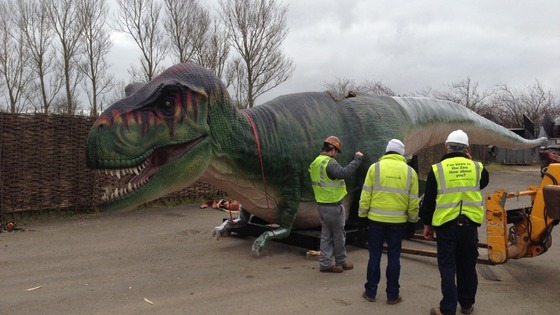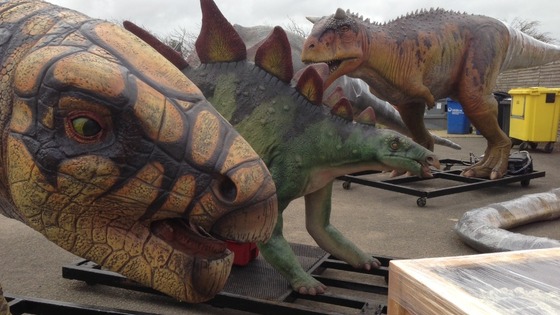 Dinosaurs in the Midlands
Fifteen dinosaurs are arriving at Twycross Zoo today (Friday 1 March). They have travelled by boat from Texas to form part of a special exhibition.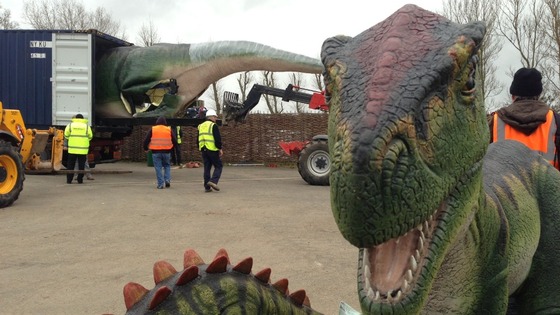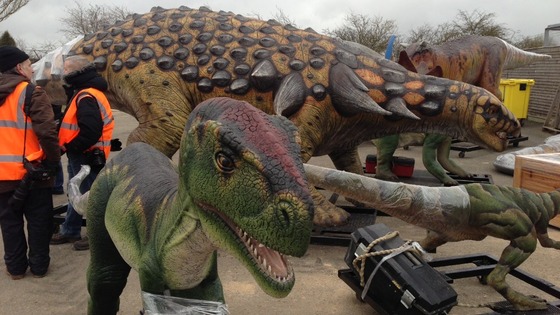 Swooping starlings
ITV News Central viewer Dave Atkinson, has captured on video a flock of starlings in Leamington Spa.
The natural 'black cloud' is considered by RSPB as 'are one of the UK's most incredible wildlife spectacles.'
Throughout the autumn and winter months, hundreds of thousands of starlings turn the sky black around the UK. The birds come together in huge clouds, wheeling, turning and swooping in unison.
The gathering and swooping of starlings is known as a 'murmuration'.
Starlings join forces for many reasons. Grouping together offers safety in numbers – predators such as falcons find it hard to target one bird amidst a hypnotising flock of thousands.
Starlings also gather to keep warm at night and to exchange information, such as good feeding areas.
Abbots Bromley crew & specialist animal rescue unit from Cannock attending a horse which is stuck in a swimming pool....update will follow.
Horse successfully rescued by crews from Abbots Bromley, Burton and Cannock and checked by Vet
Load more updates
Back to top