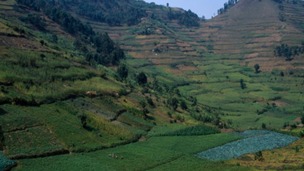 Two soldier's from Nottingham, one a reservist, have embarked on a winter mission training soldiers in Uganda.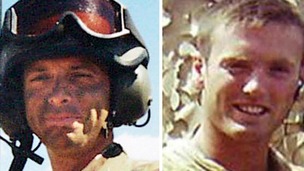 Families of soldiers killed in Iraq have been given the go-ahead by the Supreme Court to bring compensation claims against the Government.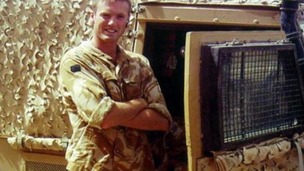 The family of a Tamworth soldier killed in Iraq will find out on the 19th June if they can sue the government for compensation.
Live updates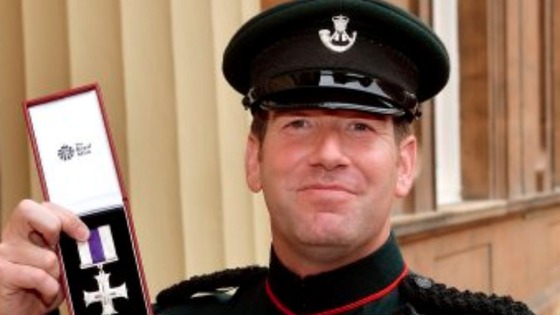 Warrant Officer Class 1 Patrick Hyde from Cheltenham was blown up 17 times in Afghanistan and Iraq, but casually shakes it off as an "occupational hazard".
The soldier, nicknamed the 'Bomb Magnet' for his encounters with IEDs and missiles received the Military Cross today at Buckingham Palace.
"There's no lucky charms, when you operate in Sangin, as I have done, it becomes a bit of an occupational hazard up there. I'm just fortunate enough that I've survived."
He was recognised last July for his bravery when he entered a compound where he feared there were IEDs - to rescue his commanding officer.
"He entered into a compound which had significant battle damage on it and I know the tell-tale signs of where IEDs are planted by insurgents and I wanted him out of there and the only way I could get him out of there was to go in and get him."
On his rescue mission an Afghan soldier stepped on an IED right in front of him - losing a leg. Warrant Officer Hyde arranged for troops to be rescued while lying injured on the ground.
He jokes,
"My family don't want me to go back"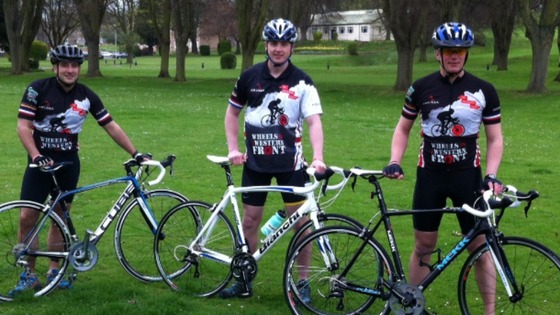 Three army reservists from the East Midlands are riding 350 miles from London to the First World War battlefields.
Damien Richmond from Chilwell, Nottinghamshire, Sgt Dan Waterfield from Borrowash, Derbyshire and Lance Corporal Josh Carlisle will join 200 cyclists in the challenge.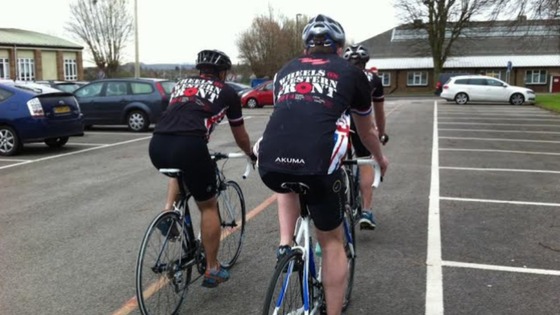 They have been training for the ride at their base, Chetwynd Barracks, in Chilwell.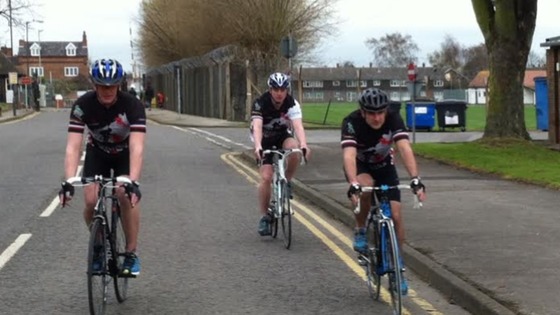 The ride will raise money for the Army Benevolent Fund, a charity which supports soldiers returning to civilian life.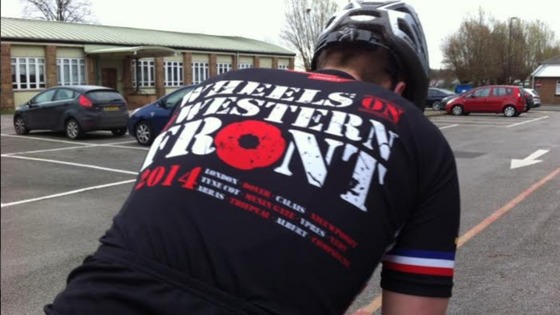 Advertisement
Recruitment drive by Army Reserves in Derby
An Army Reservist Recruitment drive has been taking place in Derby today.
Soldier's from the Mercian regiment spoke to members of the public in the city's Market Place about a part-time career in the army.
As the Government plans to cut the number of regular full-time soldiers by 20 thousand by 2020, as part of cuts to the defence budget, it is trying to recruit more reservists in their place.
Lt Lara Small of the Royal Engineers, says joining the reservists can 'develop you as a leader' by doing something constructive.
Final parade for Nottingham army reserve unit cut by MoD
Lance Bombardier Coke says it is a 'sad day' as the The 307 (South Nottinghamshire Hussars Yeomanry Royal Horse Artillery) Battery Royal Artillery, parade through Nottingham for the last time today.
But he hopes the restructuring of the Army can provide him with a new beginning and a new challenge.
Recruitment drive by Army Reserves in Derby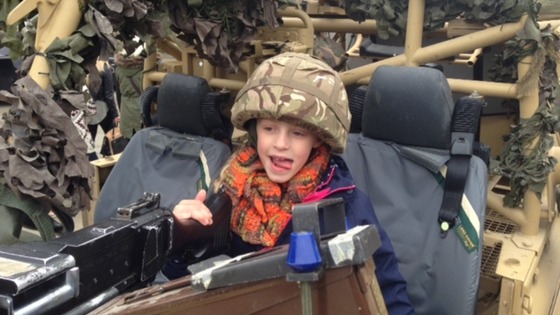 People in Derby are being encouraged to sign up to the Army Reserves at a recruitment drive today. It comes as the Government aims to cut the number of regular soldiers by 20,000 by 2020.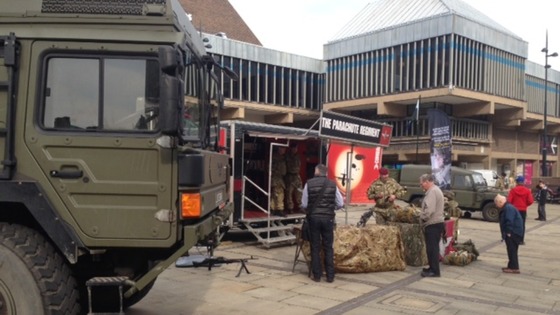 Serving soldiers are on hand to talk to people about the kind of work reservists do. The Army Reserve used to be known as the Territorial Army.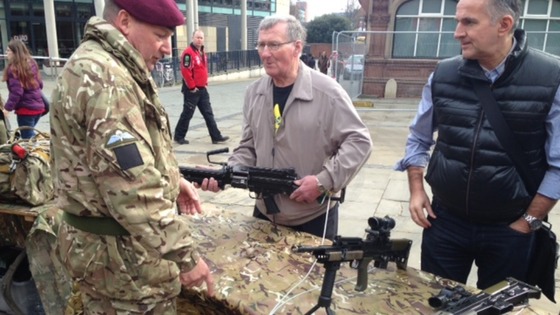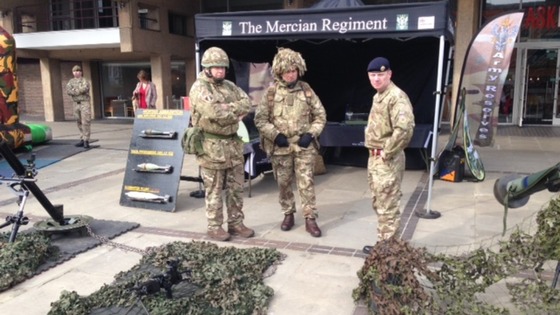 Final parade for Nottingham army reserve unit cut by MoD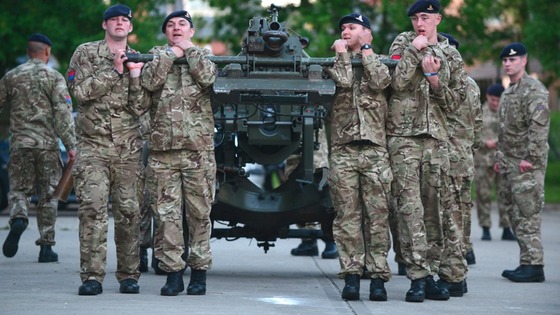 A Nottingham-based Army Reserve Battery will parade through the city for the final time today before being placed in 'suspended animation' as part of a restructuring of the armed forces by the Ministry of Defence.
The 307 (South Nottinghamshire Hussars Yeomanry Royal Horse Artillery) Battery Royal Artillery, which is based in Bulwell, will march along High Pavement to Low Pavement, onto Wheeler Gate before turning right into South Parade and onto the Old Market Square.
The parade starts at 10:00am at St Mary's Church in the Lace Market and will be led by the Band of the South Notts Hussars.
Advertisement
The latest updates on all the Midlands flooding
The 1st Battalion The Royal Irish Regiment have been helping flooded Worcester since last week but their duties are now being scaled down according to West Mercia police
They have been distributing sand bags and ensuring Worcestershire's vulnerable people have been reached.
Army holds recruitment drive in Leicester
The army has held a recruitment drive in Leicester today. They are mainly targeting 18-44 year olds who might be interested in a career with the armed forces.
But officers are mindful that a number of army recruitment offices in the south-east were targeted by suspected letter bombers earlier this week.
Army holds recruitment drive in Leicester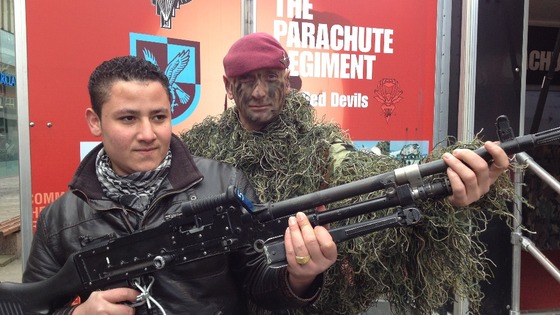 Army recruitment officers are in Leicester today after a poll found too few people really understand what a career in the service has to offer.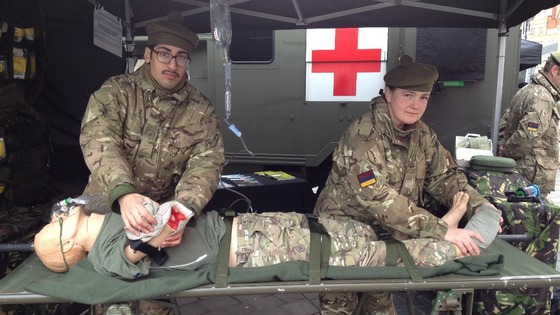 The poll revealed that most people in the East Midlands think joining up only involves combat roles and many do not realise part-time reservists actually get paid.
Gurkhas receive civic reception
Veterans from the famous Gurkha regiment attended a special ceremony on Saturday, to officially welcome them and their families to Nottinghamshire.
The County Council has used a £5,000 government grant to help around 50 ex-Gurkhas and their families integrate into their local communities.
Load more updates
Back to top