Report blames failings for Firefighter deaths
Warwickshire Fire and Rescue Service has responded to the Fire Brigade Union's report on the Atherstone-on-Stour warehouse fire in 2007, which killed four firefighters.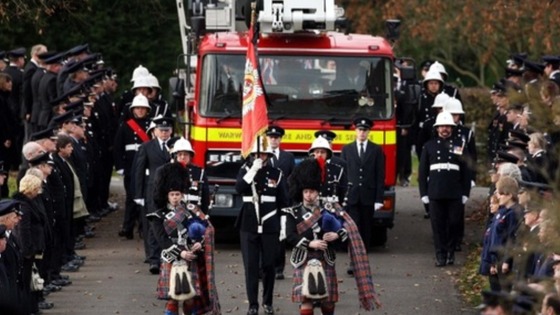 Chief Fire Officer, Andy Hickmott, released the following statement:
"The loss of four of our Warwickshire Fire fighters was a tragedy that remains with us all. The events of 2007 have already been the subject of an exhaustive, independent enquiry and lengthy criminal proceedings...
... We have learned lessons from the tragedy and our focus over the past 6 years has been to ensure that Warwickshire Fire & Rescue Service is an exemplar of best practice...
... We are pleased that the recent Peer review, which closely scrutinised how the service is performing both operationally and strategically, confirmed Warwickshire to be 'a very good performing service'."