Campaigners plan to march outside ATOS offices across the region today, over claims the company is forcing sick people to work.
The protests will take place outside the company's buildings in Nottingham, Birmingham, Worcester and Stoke-on-Trent.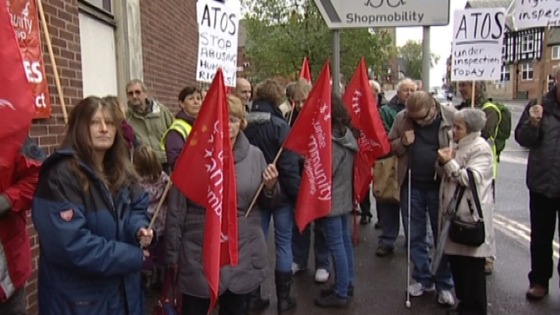 ATOS, which decides who is eligible for disability benefits, says it uses accredited doctors and nurses to assess people.
It will not be the first time protests against ATOS have been staged, after marches took place in Chesterfield last year.
Read more: Prime Minister says ATOS must improve decision making