A coroner has agreed to resume an inquest into the death of a woman who was killed by a convicted sex offender.
Read the full story ›
"The horse was lying in the road and bleeding where the smashed windscreen had cut into her front and legs."
Read the full story ›
Advertisement
The RSPCA is investigating after two emaciated ponies were abandoned in Bilston, with one of the ponies so weak that she was shaking.
Read the full story ›
Ricky Walker is accused of killing his son Kayden Walker, who was found collapsed by paramedics at the address in Bilston last year.
Read the full story ›
A woman has been taken to hospital with serious head injuries after she was found collapsed in the Bilston area.
Paramedics were called to the scene in Coronation Road early this morning after reports that a woman in her 30s had fallen in the road.
West Midlands Police confirmed they had arrested a 42-year-old man on suspicion of wounding following the incident. A spokeswoman said:
"A man has been arrested after a woman was found with head injuries at her Wolverhampton home this morning. Officers were called by the ambulance service at around 7.45am following reports that a woman believed to be in her thirties was found collapsed at Coronation Road, Spring Vale. A 42-year-old man was arrested on suspicion of wounding and is currently helping police with their enquiries. The woman is believed to be in a serious condition."
– West Midlands Police
Police searching for two conmen who posed as council staff to steal savings from inside a pensioner's home, have named the men they believe are responsible.
It's understood the 79-year-old victim let the men into her home after they claimed they had been send to carry out building work.
The victim later discovered two handbags, containing several hundred pounds, had been taken from a sofa.
Detectives have identified 20-year-old Johnny Connors and 22-year-old Phillip Purcell as people they would like to speak to over the burglary. Both men are understood to have links with the travelling community.
Advertisement
A man and a woman are being questioned on suspicion of murder after the death of a baby boy in Bilston.
Read the full story ›
A school which was destroyed in an arson attack five years ago re-opens officially tomorrow. After the fire the children had lessons in a church and then in portable buildings on the playing fields for three years.
Mark Gough has been talking to the children about how they felt when their school burned down and how they feel now.
A man has been questioned by police on suspicion of theft after a family from Bilston lost everything they owned in a removal van fraud.
Becky Szenk, 22, and fiancé Mark Higgins, 28, had their furniture, clothes, photographs and engagement gifts stolen by two men they had booked as removal men over Facebook.
The couple were moving out of their home in Mount Pleasant with their seven-month-old daughter on 25 September when a 'man with a van' drove off with all of their possessions, worth around £10,000. They were moving into their new flat in Walsall.
A 36-year-old man was arrested on 2 October. He has since been bailed pending further investigation.
Multiple crews from West Midlands Fire Service were involved overnight in dealing with a severe factory fire on Chestom Road in Ettingshall near Bilston.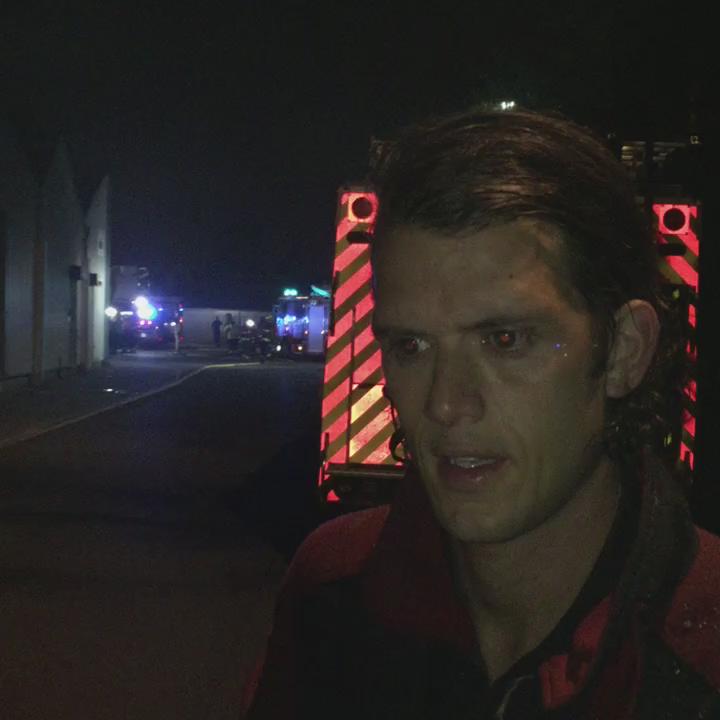 Five pumps, teams with breathing apparatus and a hydraulic platform were used to tackle the fire.
Load more updates